Wild 24
Wild 24 is an original National Geographic television show featuring 24 hours of life in a different corner of the world. The wild animals and vistas of each area are the focal point, exploring how these animals survive in the ecosystems to which they belong. Behaviors and traits are explored as each animal does what it has to to make through a 24 hour period in each destination. All corners of the world are covered, all habitats are explored and every type of animal is featured in the show. The colorful, beautiful and opportunistic life of these animals are revealed to all.
Tuesdays 8:00 PM et/pt on NAT GEO WILD

1 Season,

3

Episodes

June 16, 2015

Cast:

Joey Pepin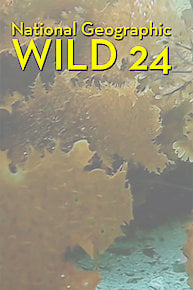 Wild 24 Full Episode Guide
Episode

3

-

The Devil's Island

From the forested, temperate wildness to the frigid coastal waters of the southern ocean, this is a snapshot of the extraordinary lives of the southernmost Australian animals over 24 hours.

Episode

2

-

Scorched Earth

From the shores of the Pacific to the foothills of the Andes, this is a snapshot of the extraordinary lives of a group of animals here over 24 hours - in the driest desert region on earth.

Episode

1

-

Lion Battlefield

Witness 24 hours on the great African savannah, from apex carnivores like lions to humble meerkats, celebrating the eternal life beat of the animals that call this battlefield home.