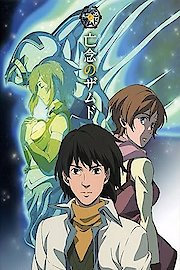 Watch Xam'd
TV-14
2008
1 Season
Xam'd is an anime series that premiered in 2008. It is a science fiction action-adventure story that combines elements of drama and fantasy, set in a world where humans and creatures called "Hiruko" coexist. The series follows the story of a young boy named Akiyuki Takehara, who becomes a Xam'd, a powerful being with the ability to turn both his arms into weapons.
The story begins with Akiyuki living a normal life on the island of Sentan, where he attends school and lives with his mother and father. However, his life takes a dramatic turn when he is caught up in a terrorist attack that transforms him into a Xam'd. As he struggles to understand his new powers, Akiyuki is forced to leave his home and embarks on a journey to discover his true identity and the secrets of the world around him.
Akiyuki is not the only Xam'd in the world. There are others like him, and they are pursued by a mysterious organization called the Southern Government. The government wants to capture Xam'ds and use their powers for their own purposes. Akiyuki finds himself caught between two opposing groups, the Southern Government and the Northern Government, with his fate and the fate of the world in the balance.
The series has a cast of compelling characters that accompany Akiyuki on his journey, each with their own motivations and secrets. One of the most interesting characters is Haru, a girl who is searching for her missing brother and ends up joining Akiyuki on his quest. Other characters include Nakiami, a mysterious girl who serves as Akiyuki's mentor; Ishuu, a member of the Northern Government who initially captures Akiyuki; and Furuichi, a soldier in the Southern Government who befriends Akiyuki.
One of the most impressive aspects of Xam'd is its animation. The series was produced by studio Bones, which is known for its high-quality animation work. The animation is smooth and detailed, with vibrant colors and impressive action sequences. The Hiruko creatures are particularly well-designed, ranging from small, cute creatures to large, intimidating beasts.
The series also features a stunning soundtrack, composed by Michiru Oshima. The music ranges from epic orchestral themes to more subdued and atmospheric pieces, adding depth and emotion to the story. The opening theme, "Shut Up and Explode" by Boom Boom Satellites, is a high-energy rock song that perfectly captures the series' tone.
In addition to its impressive animation and soundtrack, Xam'd also explores complex themes such as identity, family, and the consequences of war. Akiyuki's journey is not just a physical one, but also an emotional one as he grapples with the reality of his new powers and the decisions he must make. The series also delves into the histories and motivations of its many characters, adding depth and nuance to the story.
Overall, Xam'd is a well-crafted and epic anime series that is sure to entertain fans of science fiction, action, and drama. With its stunning animation, compelling characters, and thought-provoking themes, it is a journey that viewers won't soon forget.