Watch A Football Life
A Football Life is an Emmy-nominated documentary series that was created and produced by NFL Films. It was originally planned as a single documentary film profiling legendary football coach Bill Parcells. After the success of that initial program, the NFL Network began to air it as an episodic series.
The show is notable for going into deep detail about a football player's life, often following his career from childhood leagues to college and eventually to the pros. The show features vintage footage and interviews as well as observations from league officials, family members, teammates, coaches, industry insiders and sports writers. When possible the show would also have new in-depth recent interviews with the subject themselves.
Not all of the subjects were players. Several coaches were profiled as well. A few episodes covered certain groups of players or notable NFL moments. The Los Angeles Rams' famous defensive line the Fearsome Foursome were profiled as a group, and one episode details a 1972 game between the Oakland Raiders and Pittsburgh Steelers. That game was historic because it featured one of the single most famous plays in the league's history, the Immaculate Reception. Philadelphia Eagle teammates Reggie White and Jerome Brown were profiled as a pair. One interesting episode of A Football Life featured an entire franchise and city when it profiled the city of Cleveland and the 1995 Browns team. NFL Films also had an episode that paid homage to the company's president and founder, Ed Sabol.
In addition to those special editions the show has also featured episodes about NFL superstar players, owners and coaches from the past and the present such as Tom Landry, Bill Belichick, Reggie White, Walter Payton, Kurt Warner, Mike Ditka, Tim Tebow, Ray Lewis, Al Davis, Steve McNair, Jimmy Johnson, Eddie DeBartolo Jr., Tom Coughlin and Barry Sanders.
Wednesday 8:00 PM et/pt on NFL Network

7 Seasons,

86

Episodes - Currently Airing

August 29, 2011

10

/
Watch Full Episodes of A Football Life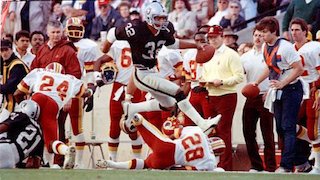 Season 2, Episode 12
Marcus Allen
Season 2, Episode 11
Barry Sanders
Season 2, Episode 10
John Riggins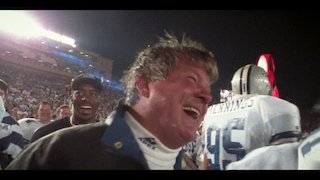 Season 2, Episode 9
Jimmy Johnson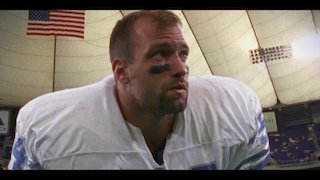 Season 2, Episode 8
Chris Spielman
Season 2, Episode 7
Eddie DeBartolo

Watch Episodes
Clips & Extras
A Football Life

Full Episode Guide
Episode

12

-

Charles Woodson

A revealing look at the legendary yet largely unknown head coach who built the Steelers dynasty of the '70s.

Episode

9

-

Steve Smith Sr.

An intimate look at the mercurial wide receiver as he recovers from a career-threatening injury and reflects on a spectacular career.

The football life of perhaps the greatest player in NFL history and his impact both on and off the field.

The most exciting player of his generation relives his rise, fall and long road to redemption.

The extraordinary life and legacy of the Arizona Cardinal who left the NFL to defend his country after 9/11.

Brett Favre"™s incomparable journey from Kiln, Mississippi to Green Bay to the Pro Football Hall of Fame.

The long climb to the top for Hall of Fame quarterback Steve Young, as told by Young himself through excerpts from his autobiography.

The unpredictable life of the endzone dancing, trash talking, name-changing receiver who was "always open".

Episode

2

-

Rodney Harrison

Episode

1

-

Curtis Martin

The inspiring story of Curtis Martin, who rose from the streets of Pittsburgh to become a Hall of Fame running back.
Season
6
4 clips available
Episode

12

-

Marshall Faulk

One of most exciting and dynamic players in NFL history, Marshall Faulk rose from the streets of New Orleans to launch the Greatest Show on Turf.

Episode

11

-

Bruce Arians

The extraordinary story of the lifelong assistant turned overnight success who has led the Arizona Cardinals back into contention.

Episode

10

-

Charles Haley

The only player in NFL history with 5 Super Bowl rings, Charles Haley's road to Canton was paved with memorable stops in Dallas and San Francisco.

Episode

9

-

Mike Singletary

Featuring the life of coach and former NFL player Mike Singletary.

Featuring the life of football coach Paul Brown, who was the first coach of the Cleveland Browns, a team named after him, and later played a role in founding the Cincinnati Bengals.

A Super-Bowl winning coach who nearly drove his teams to exhaustion, pushed himself even harder, never lost his players' affection and was never embarrassed to show his.

Episode

6

-

Steve Largent

Before the Seahawks ever reached the Super Bowl, the greatest player in team history paved the way in Seattle.

One of the most impressive careers in pro football history was just the beginning for the great Alan Page.

Episode

4

-

Terrell Owens

Episode

3

-

Jerome Bettis

Episode

2

-

Dexter Manley

The rise, fall, and redemption of one of the most dominant and beloved players in Washington history, the Secretary of Defense who was functionally illiterate and became addicted to drugs.
Season
2
10 full episodes
Most Popular A Football Life Episodes
Season 2 Episode 12

Marcus Allen

12/12/2012

Season 2 Episode 10

John Riggins

11/21/2012

Season 1 Episode 3

Reggie White and Jerome Brown

12/31/1969

Season 2 Episode 9

Jimmy Johnson

11/07/2012

Season 6 Episode 10

Charles Haley

11/19/2015
A Football Life Video Clips & Extras
Mike Singletary | 'A Football Life': Old School Intensity | NFL
Clip (04:55)
Mike Singletary | 'A Football Life': The Quarterback on Defense | NFL
Clip (04:42)
Bruce Arians "The QB Whisperer" Tutors Peyton Manning & Big Ben | A Football Life | NFL Network
Clip (03:14)
Charles Haley "The Elephant in the Room" | A Football Life | NFL
Clip (02:39)