NFL Network TV Shows
The NFL Network provides football programming to satellite and cable subscribers. The NFL Network is a part of NFL media which also includes NFL.com, NFL films, NFL mobile, NFL Now, and NFL Red Zone. The NFL invested $100 million dollars to fund the NFL Network in 2003. Programs presented by the NFL network include Thursday Night Football, NFL Total Access, NFL AM, Playbook, Path to the Draft, NFL Top 100, and A Football Life. The NFL Network started to broadcast live NFL games in 2006. Eight regular season games were broadcast each Thursday night. Presently, every NFL team will appear at least once per year on Thursday Night Football. This past year, CBS partnered with the NFL Network to simulcast seven of the 14 Thursday Night Football games.
For the past nine years, the NFL Network has shown the NFL Draft. More in depth coverage is provided today with the addition of live coverage of the NFL Scouting Combine and the Path to the Draft, which provides information on collegiate players headed to the NFL. Morning and evening programming highlight the daily news in the NFL. NFL AM provides the viewer with events that happened the prior day, while NFL Access identifies the news that happened in that given day. Each show has former NFL players who contribute their opinions on upcoming games and news events. Playbook provides the viewer information on the current week's slate of games with commentary on player matchups and who is predicted to win each game.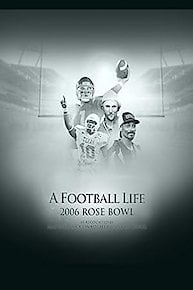 A Football Life
Good Morning Football
Top 10
America's Game
The Aftermath
The Timeline
Finding Giants
Sound FX
Lost Treasures
America's Game: The Superbowl Champions
Top 100 Players of All Time
Live Wire
Football Town
Road to the Super Bowl
Super Bowl Highlights
Path to the Draft
Greatest Games
In Their Own Words (2004)
Football Follies
TNF GameDay
NFL GameDay Prime
TNF Postgame
NFL Scouting Combine
NFL Fantasy Live
Pro Football Hall of Fame Induction Ceremony
NFL GameDay Overtime
NFL GameDay Highlights
Undrafted
NFL GameDay Live
NFL Top 100
NFL Follow Your Team - Arizona Cardinals
Fantasy and Friends
NFL 360
NFL Players Only
Elite 11
21st & Prime
NFL Playbook
NFL Power Rankings
Training Camp Primetime
Inside Training Camp Live
Inside Minicamp Live
The Top 100 Players 2017
NFL Mock Draft Live
101 Awards
NFL Free Agency Frenzy
NFL GameDay Morning
Super Bowl Tonight
Senior Bowl
Madden NFL Live
Tackle My Ride
NFL Pick'em
Remembering Mom: Roger Goodell
NFL Follow Your Team - Atlanta Falcons
NFL Follow Your Team - Buffalo Bills
NFL Follow Your Team - Miami Dolphins
NFL Follow Your Team - New York Jets
NFL Follow Your Team - Cleveland Browns
NFL Follow Your Team - Carolina Panthers
NFL Follow Your Team - Pittsburgh Steelers
NFL Follow Your Team - Oakland Raiders
NFL Follow Your Team - Kansas City Chiefs
NFL Follow Your Team - Cincinnati Bengals
NFL Follow Your Team - Seattle Seahawks
Team Highlights
NFL Films Presents
Game of the Week
Sounds of the Game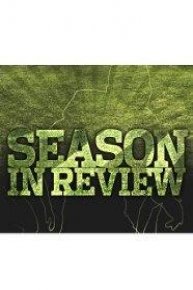 Season in Review
NFL Follow Your Team - Tampa Bay Buccaneers
NFL Follow Your Team - St. Louis Rams
NFL Follow Your Team - New England Patriots
Playbook Primetime
The Top 100 Players of 2014 Reactions
The Top 100 Players of 2014
Around the League Primetime
NFL Preseason Whiparound Coverage
Training Camp Today
NFL Total Access
The Top 100 Players of 2013
Championship Chase
NFL Follow Your Team - Detroit Lions
NFL GameDay
NFL Follow Your Team - Baltimore Ravens
NFL Follow Your Team - Philadelphia Eagles
NFL Games of the Year
NFL Follow Your Team - San Diego Chargers
NFL Follow Your Team - Jacksonville Jaguars
NFL Thursday Night Football