Watch Assignment Berlin Online - Full Episodes
Series Length:
1 Seasons,

1

Episodes
Description:
Federal Agent Tracy Garret botches an L.A. drug sting when she kills a narcotics kingpin. Ordered by her boss, Agent Al Spector, to surrender her gun and take a vacation, Tracy decides to visit her estranged father Cliff, a retired army officer living in Berlin. Shortly after her arrival, Cliff is gunned down in front of a restaurant. He survives the attack but Tracy is determined to track down the shooter with the help of Chief Inspector of Homicide Hans Osler and Inspector Erik Glint. They have many suspects, including Konstantin Varda, who turns out to be an Eastern European refugee hunting for his kidnapped daughter.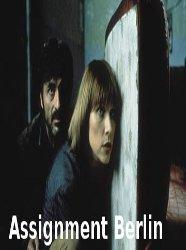 If You Like Assignment Berlin, Then Try...