Watch Big Brother After Dark
For over a decade, reality game show fans have waited with bated breath to catch the season's installment of Big Brother airing on CBS. The show follows house guests as they live together, disconnected from the outside world, competing to be the last competitor standing.
Cable network Showtime afforded fans of the show a deeper look into the game through nightly three-hour episodes of Big Brother After Dark. The show features footage from cameras positioned throughout the house. Unedited, the episodes are a raw look into players' personas and interactions.
Big Brother contestants are aware of the hours they are being featured on Big Brother After Dark. This leads to some campy footage, including players' attempts to send greetings to friends and family members. Other times, the residents of the secluded dwelling make fruitful attempts to entertain viewers via silly skits and pranks.
At the conclusion of the three-month game, a monetary prize is awarded to one player coined America's favorite. This is given to the player receiving the most votes from viewers. Often, the winner of this award is to a contestant who has been outspoken and colorful on Big Brother After Dark.
A candid look into the players' lives and the overall tone of the game comes with the regular arguments and game-play talk. A large part of the game is the formation of alliances. Viewers of Big Brother After Dark are privy to much more of what is going on in the game than those who watch only the CBS edited broadcasts.
Dedicated fans of the dynamic series enjoy "Big Brother After Dark" and the insider perspective it gives them. An in-depth look into a highly competitive game proves as entertaining as the competitions and voting ceremonies aired on the network show, "Big Brother."
Daily 12:00 AM et/pt on

Showtime2

8 Seasons,

476

Episodes - Currently Airing

July 5, 2007

Talk & Interview

10

/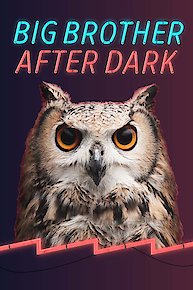 Big Brother After Dark

Full Episode Guide
Live footage inside the 'Big Brother' house.

An intimate look at the antics inside the 'Big Brother' house.
If You Like Big Brother After Dark, Then Try...