Watch El Espiritu De La Salsa Online - Full Episodes
Series Length:
1 Seasons,

1

Episodes
Description:
Follow people from all walks of life including an E.R. doctor from Battery Park, a construction contractor from Queens, an equities trader from Wall Street, and a policeman from Midtown Manhattan as they come together at Spanish Harlem's Santo Rico Dance School to let loose, dance and connect while? More learning the rich art of salsa.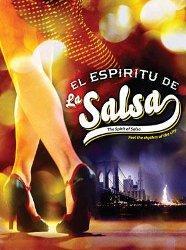 If You Like El Espiritu De La Salsa, Then Try...