Watch If You Really Knew Me
If You Really New Me is a reality television show that tries to help kids from different backgrounds and with completely different ideas and personalities understand each other better. In high school, kids tend to break off into little groups, known as cliques. These cliques usually revolve around a certain stereotype. There could be a clique of goth kids, a group of popular jocks or a group that seems to be known as the nerds or geeks. These cliques can sometimes become all-inclusive, and it can be hard for kids to break out of the mold they are set in. It can also be difficult for kids that belong to one clique or group, or that come from a particular background, to understand the kids from another clique or background.
If You Really Knew Me tries to solve the problem of cliques and the bullying, teasing or feelings of being left out that come with them. At the beginning of each show, several kids from different groups and backgrounds are brought together. Each student then reveals something personal and important about themselves. The conversation always starts with the words 'If you really knew me,' hence the name of the show.
As the students get to know each other better, they also learn how they are similar to each other. Kids who were teased or who have teased others can learn more about their fellow classmates, making them seem more like people are opposed to a stereotype. Kids can learn firsthand about how their actions affect others. Even very different kids, with totally different ideas or backgrounds, can learn to get along. They realize that, although they are different, they all have similar problems and feel emotions in the same way.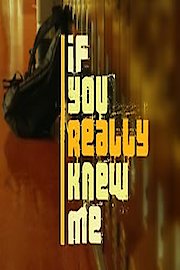 If You Really Knew Me

Full Episode Guide
Episode

12

-

Royal Oak High

From the outside looking in, things appear to be perfect at Royal Oak High in Detroit.

Episode

11

-

Rancocas Valley Hight School

In Mt. Holly, NJ, can Challenge day help the students confront the rumors and each other?

Episode

10

-

Granite Falls HIgh School

Granite High is a school divided between the "good" kids and the "alternative" kids. Can Challenge day close the gap?

Episode

9

-

Columbia High

Jocks and cheerleaders rule the school until Challenge Day.

Episode

7

-

Denver School of The Arts

Episode

6

-

Paris High School

Episode

5

-

Colusa High School

Episode

4

-

Putnam City West High School

Episode

3

-

Riverside High School

Episode

2

-

Anthony Wayne High

Episode

1

-

Freedom High School