Watch Mayday
Mayday is a documentary series focusing on real life air crashes and occasionally other types of diasters from around the world. Produced in Canada by the Cineflix production company the first season was commissioned by the U.K.'s Channel Five; the National Geographic Channel has since taken the show around the world.
In its native Caada the show is known by the name Mayday, in the U.S. as Air Disaster and in the rest of the world as Air Crash Investigation. The more than 90 episodes of Mayday have been shown in over 140 countries around the world and translated into numerous languages.
Mayday follows a similar format in each episode s the focus of the show is placed on a single air crash or near miss. A mixture of computer generated images, interviews and reconstructions of events is used to provide an overview of the events leading up to a specific disaster. Actors portray key passengers, crew members and ground staff who were part of the events from the time of boarding the plane up to the moment of disaster. Interviews are used with survivors, family members, and aviation and safety experts to explain the events that led to or caused the air crash. Voice recordings of the cabin crews communications with the air traffic control tower are also used to convey information about the plane.
Despite being sold around the world Mayday is produced from the Cineflix production offices in Toronto, Canada. Mayday has been both a critical and commercial success for its producers.
11 Seasons,

109

Episodes - Returning Series

September 3, 2003

10

/
Watch Full Episodes of Mayday

Season 2 Episode 6
Missing Over New Yor... (52:13)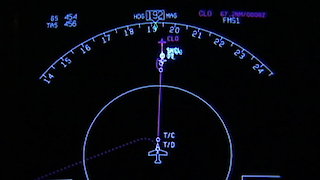 Season 2 Episode 5
Lost (52:14)
Season 2 Episode 4
Deadly Crossroads (52:06)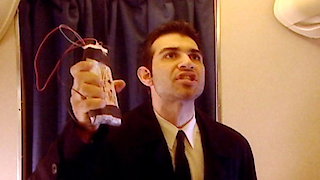 Season 2 Episode 3
The Killing Machine (52:11)
Season 2 Episode 2
Blow Out (52:11)
Season 2 Episode 1
Wounded Bird (52:19)

Mayday

Full Episode Guide
On 1 June 2009, Air France Flight 447 crashed into the Atlantic Ocean after an aerodynamic stall killing all 216 passengers and 12 aircrew, the worst crash of an A330.

Episode

12

-

28 Seconds to Survive

On 21 February 2008, Santa B'árbara Airlines Flight 518 was operating as a scheduled domestic flight from Mérida, Venezuela to Caracas when it crashed into the side of a mountain shortly after takeoff. All 43 passengers and 3 crew members aboard the plane died.

Episode

11

-

Heading to Disaster

On 25 January 2010, Ethiopian Airlines Flight 409 an international scheduled passenger plane en route to Addis Ababa plunged into the Mediterranean Sea shortly after takeoff from Beirut-Rafic Hariri International Airport during a thunderstorm, killing all 90 people on board.

Episode

10

-

Focused on Failure

On 28 December 1978, United Airlines Flight 173 ran out of fuel after a landing gear problem. The DC-8 circled in the vicinity of Portland and crashed in a sparsely populated area near 158th and East Burnside Street, killing 10 and seriously injuring 24 of the 189 on board. According to the NTSB, the flight crew failed to check the fuel state causing the DC-8 to crash.

Episode

9

-

Air Disasters: Hockey Team Tragedy

On 7 September 2011, a Yakovlev Yak-42D carrying the Lokomotiv Yaroslavl professional ice hockey team crashed on take-off at the Volga River, near Yaroslavl, Russia. Out of the 45 occupants only two survived. Five days later one of the survivors (Alexander Galimov) died, succumbing to his injuries.

Episode

7

-

Death of the President

On April 10, 2010, in limited visibility, a Tupolev Tu-154M carrying the Polish president Lech Kaczyński his wife Maria Kaczyńska and other top officials, crashed on final approach to Smolensk North Airport. All 96 occupants on board were killed. The cause of the crash was pilot error.

Episode

5

-

Blind Landing

August 23, 2005 a flight in Peru landed in a swamp 4 miles off the airfield.

Episode

4

-

Pushed to the Limit

December 19, 1997 a flight on it's way to Singapore crashed into the Musi River.

Episode

3

-

Caution to the Wind

In Singapore - a flight collided with construction equipment on takeoff.

Episode

2

-

Fire in the Hold

Valujet Flight 592 crashed into the Florida Everglades 10 minutes after impact.

Episode

1

-

Fight for Control

Reeve Aleutian Airways Flight 8's propeller caused an explosion and loss of control
Episode

13

-

Impossible Landing

United Airlines Flight 232 has an engine explode knocking out the hydraulic system.

Episode

12

-

Invisible Plane

SAS Flight 686 takes off from Milan's Linate Airport to only moments later collide with a Cessna on the runway.

Episode

11

-

Nowhere to Land

On May 24, 1988 a Boeing 737 suffered a dual engine flameout in a thunderstorm and manged to land and all on board survived.

Episode

10

-

I'm The Problem

A hijacker/disgruntled former employee named David Burke got on PSA Flight 1771 and shot the pilots and himself, eventually the plane crashed killing everyone on board.

Episode

9

-

Under Pressure

Nigeria Airways Flight 2120 suffered an in-flight fire shortly after taking off. Efforts to return to the runway were unsuccessful .

Two flights crash into a residential area in San Diego.

A Korean Air Cargo flight takes off form England and shortly after crashes into a field.

Episode

6

-

Munich Air Disaster

British European Airways Flight 609 was carrying members of the famed Manchester United football team in 1958 when it crashed shortly after take off killing 23.

Episode

5

-

Turning Point

In October, 2002 Northwest Airlines Flight 85 is over the Bering Sea when problems develop and pilots must make an emergency landing in Anchorage, Alaska.

Episode

4

-

Break Up Over Texas

Flight #2574 is flying from Laredo to Houston, Texas and drops thousands of feet in mere seconds.

Episode

3

-

Split Decision

248 American Soldiers on Christmas vacation are on their way home when a decision is made and it becomes one of the most deadly aviation accidents of all time.

Episode

2

-

The Plane That Flew Too High

West Caribbean Airways Flight #708 takes off from Panama City several hours late. The plane hits severe weather.

Episode

1

-

Deadly Reputation

The captain of TAM Airlines Flight #3054 tries to land with no brakes and ends up crossing a highway, slamming into a building and gas station, and killing all on board.