Watch That's So '80s
Series Length:
1 Season,

3

Episodes
Description:
Go on a ride through the good, bad and ugly trends of the 80's. Pop culture experts talk about the design faux pas including carpeted bathrooms, glass blocks, pastel colors, waterbeds and sponge painting.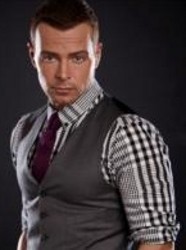 That's So '80s

Full Episode Guide
Episode 3 - Season 1, Episode 3

1980s trends including parquet floors, knotty pine, oversize couches and the Santa Fe & Adobe trend.

Episode 2 - Season 1, Episode 2

A look at popular 1980s trends including oversized curtains, huge satellite dishes and randomly placed geometric shapes.

Episode 1 - Season 1, Episode 1

In the series premiere waterbeds and carpeted bathrooms are featured.
If You Like That's So '80s, Then Try...