Watch The Glee Project
Series Length:
2 Seasons,

22

Episodes
Schedule:
Sunday 9:00 PM et/pt on Oxygen
Description:
Although the show seemed to have come from out of nowhere, FOX's hit musical program, Glee, has quickly become one of television's most popular programs. The show has reached such amazing levels of popularity that it has even produced its own spin-off reality program known as The Glee Project. Glee tells the stories of the students and teachers at a school in which it is not unusual for people to break into song spontaneously. However, since the show depicts events at a high school, new faces need to be brought in with each passing season so that the program is somewhat believable. This is where The Glee Project comes in.
Airing on the Oxygen network, The Glee Project is a reality show that acts as an audition process for the upcoming season of Glee. Contestants must compete against each other while showing off their singing, dancing and acting skills to judges including the casting director for Glee, as well as the show's creator, Ryan Murphy. Winners of the contest are chosen to be featured in seven episodes of the upcoming season of Glee. The Glee Project even allows for multiple winners, with the second-place victor receiving a two-episode story arc on the parent show. If the winners perform well on Glee, they can even be brought back to appear on the show for episodes beyond the initial seven.
Each episode of The Glee Project features a theme for the week. Some of the themes have included individuality, believability and tenacity. Each episode features performances by the contestants, but one contestant must be eliminated each week, making the performances particularly crucial. A typical episode begins with a homework assignment that usually involves learning dance moves and choreography for a certain piece of music. Then, the contestants must participate in a music video for the song in question. This is usually followed by judging, callbacks, a last chance recital and, finally, elimination.
Reality shows that involve musical competitions are incredibly popular these days, and many of the shows seem similar. The Glee Project is different because it involves the chance for the winners to appear on one of the hottest prime-time shows on television. Young people love the program because it gives them an inside glimpse into the world of Glee, plus it inspires them to attempt to achieve their aspirations, musical or not. Though the elimination aspect of The Glee Project is sad because of the amazing talent on the program, the joy experienced by the Project's eventual winner is something that all audience members can feel.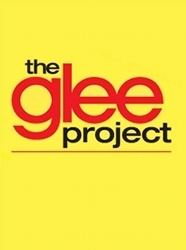 The Glee Project

Full Episode Guide
Season 2
(54 clips available)
Episode 11 - GLEE-ality (Chris Colfer)

The winner is announced on the second season finale. Guest appearance by Chris Colfer.

Episode 10 - Actability (Dianna Agron)

Dianna Agron motivates the group while guest judging Actability week; emotions run deep.

Episode 9 - Romanticality (Darren Criss)

The contenders are tested on their passion and romanticism in a challenge that includes a rendering of the Rihanna song "We Found Love." Darren Criss ("Glee") makes an appearance.

Episode 8 - Tenacity (Amber Riley)

The remaining safe contenders talk about the bottom three and hope they get songs they like.

Episode 7 - Theatricality

Episode 3 - Vulnerability

Episode 2 - Dance-ability

Episode 1 - Individuality
Season 1
(56 clips available)
Episode 8 - Believeability

Episode 4 - Dance Ability

Episode 3 - Vulnerability

Episode 2 - Theatricality

Episode 1 - Individuality
Most Popular The Glee Project Episodes
The Glee Project News
View More News