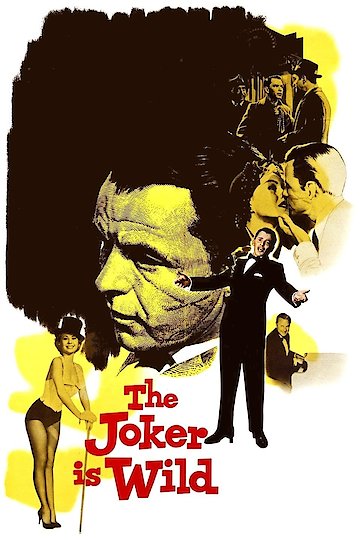 Watch The Joker Is Wild
"The Most Electric Performance That Ever Shocked and Fascinated an Audience!"
Approved
1957
2 hr 6 min
Frank Sinatra stars as Joe E. Lewis in the 1957 biographical drama The Joker Is Wild. The film follows the rise and fall of Lewis, a popular nightclub singer in the 1920s and 1930s. The film opens with Joe E. Lewis performing to a packed audience at a nightclub. He is a confident and charismatic performer, and the audience is enamored with him. However, his success is short-lived as he is targeted by the Chicago mob. They demand that he perform at a rival nightclub, but when he refuses, they beat him severely, leaving him with a scar on his cheek and a damaged vocal cord.
After the attack, Lewis is left destitute and has to start his career from scratch. He moves to New York and begins performing in a seedy bar. It is there that he meets Letty Page (Mitzi Gaynor), a singer who becomes his love interest.
With Letty's help, Joe E. Lewis begins to rebuild his career. He lands a job at a prestigious nightclub, where he becomes a huge success. However, success comes at a price, and Lewis begins to fall into bad habits. He starts drinking heavily and gambling, which puts a strain on his relationship with Letty.
Despite the warning signs, Lewis can't seem to stop himself from self-destructing. He loses his job and is forced to go on the road with a third-rate vaudeville act. Letty leaves him, and he is left alone, drinking heavily in his hotel room.
The film's climax comes when Lewis is offered a chance to perform at a prestigious venue that could revive his career. However, he must first face his demons and confront his alcoholism. With the help of a doctor (played by Jeanne Crain), Lewis begins to turn his life around. He puts down the bottle, and his performance at the venue is a success.
The Joker Is Wild is a powerhouse performance by Frank Sinatra, who is in top form as the troubled Joe E. Lewis. He gives a nuanced and layered performance, depicting Lewis's rise and fall with equal conviction. Mitzi Gaynor is also excellent, adding depth and empathy to the character of Letty.
The film's cinematography is also noteworthy, with its striking use of light and shadow. The nightclub scenes are particularly well done, capturing the energy and excitement of the era.
The Joker Is Wild is a poignant and affecting biopic that explores the dark side of fame and success. It is a classic example of a powerful drama that is still relevant today.