Watch The Warrior's Way
"Assassin. Hero. Legend."
Warriors, no matter the culture, have the same values. In the 1800's, Asia still had clan battles happening. Yang became the best swordsman and was a member of one of the most powerful assassin clans. This was his personal goal. Yang, as a Sad Flute, had wiped away a rival clan by himself. He could not bring himself to kill the last member, though, as it was a baby girl. Though it makes him a traitor, he takes the baby and escapes to America. This causes the leader of the Sad Flutes, Saddest Flute, to assemble his assassins and hunt down his protégé. Yang's one hope is to find an old friend, also a rogue from the clans, to hide with.
This movie was directed by Sngmoo Lee, a South Korean who was directing his first English language film. He also wrote the script with the help of Scott Reynolds. Rogue Pictures did the production and the distribution was done by Relativity Media.
Yang, played by Dong-gun Jang, goes to the city of Lode to look for his friend. He arrives to the dusty town, only to find his friend has been dead for three years. He meets a group of carnies trying to build the town into a permanent amusement park. Eight Ball, played by Tony Cox, takes Yang to Smiley's shop. Smiley was the name that the town knew him by. While there, he is attacked by Lynne, played by Kate Bosworth, to see if he is the warrior that Smiley had told her about.
As Yang comes to enjoy staying at Lode, he names the baby April and comes out of his shell with Lynne. He gets to know the carnies, especially a drunkard Ronald, played by Geoffrey Rush. Soon the village is surrounded by two forces, one that wants to just destroy, the other that wants Yang. Yang has to make decisions to fight or flee.
|
2010
|
1 hr 40 min
|

/

10
Cast

Studio

Director

Sngmoo Lee

Language

English
The Warrior's Way News
Miranda Kerr Gives Birth to Her First Child with Hubby Orlando Bloom!
January 07, 2011 @ 12:59 pm PST
|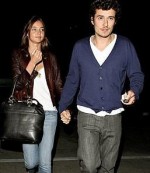 Love is in full Bloom for Miranda and Orlando with the arrival of their newest addition... a baby boy!
The 'Pirates of the Caribbean' star and his Victoria's Secret model sweetie announced just months ago that they were engaged. Soon after the announcement the two were walking down the aisle and weeks later, confirming that they were indeed going to be parents.
The couple dated for over 3 years before their surprise wedding took place last year.
Read More

Tangled (Rapunzel) beats Harry Potter during the weekend box office showdown
December 06, 2010 @ 4:49 pm PST
|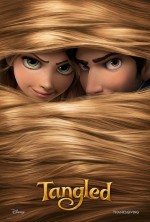 Disney Pictures animated 3D movie "Tangled" featuring a beautiful and feisty tower-bound teen with 70 feet of magical golden hair, Rapunzel beat Harry Potter and the Deathly Hallows: Part 1 during this weekend's box office showdown selling $21.5 million in tickets.
The teen-wizard Harry Potter slides on the second spot with $16.7 million ticket sales this past weekend. Harry Potter and the Deathly Hallows: Part one, had been number one in the box office for the past two weeks with teen-agers flocking the movie theaters to experience magic.
Read More


Watch The Warrior's Way Trailer

The Warrior's Way Movie Trailer Official (HD)
|
2:22
Watch The Warrior's Way Online - Watch online anytime anywhere: Stream, Buy, Rent
The Warrior's Way is currently available to watch and stream, buy, rent on demand at Amazon, Vudu, Google Play, FandangoNow, iTunes, YouTube VOD online.