Black Girls Rock!
A TV show that became a really big hit with there audiences showcasing black female celebrities. And these are the cream of the crop top of the list A-Listers that all have earned there spot to be where they are at! This is a television show that is for everybody can sit back and enjoy this show. This program is being hosted by Tracee Ellis Ross and Regina King, And they do a wonderful job with the show, that is both of there roles! Also a Awards show where a few artist receive special awards for something that they did, it is really something.
Therefore there are also performances from the big artist that get on the stage and play there hot songs for everyone to hear. And you gotta see this it is very special to see this is a hot tv program. The show is all about the girls and the women who have done so much for us! They got what they have deserved another hit show, For her hard work and determination Kerry Washington is this years Power Award Recipient! A very prestigious award that everybody cannot get there hands on. So this is one Actress that has gotten her chops!
The ladies are gonna love this they are offering tips and techniques on there makeup styles that the ladies can use at home. There are a lot to choose from and you get to see your favorite artist try them out, Know isn't that great wow! There are also photos where you can find your favorite artist and view pictures of them and find out what they are up to. And you can catch up on there work whatever that may be. This show is also for the men and the boys can even watch grab your son, and you guys should check this program out!
There is also a place where you can donate to this project, so be sure to check that out when you have some time. This production team has done a great job.
3 Seasons,

3

Episodes

November 6, 2011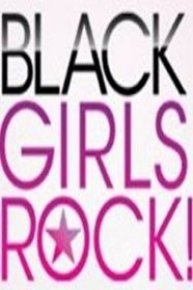 Black Girls Rock! Full Episode Guide
Episode

1

-

The 2018 Black Girls Rock! Awards

The brilliance of black women is celebrated. Queen Latifah hosts.
Episode

1

-

Black Girls Rock! 2013

A night to celebrate inspirational black women throughout the world.
If You Like Black Girls Rock!, Then Try...