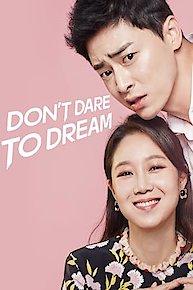 Jealously Incarnate Full Episode Guide
In the final episode, Hwa Shin is anxious to plan a wedding, but both his and Na Ri's positions at the station are at risk.

Hwa Shin tries to muster up the courage to break up with Na Ri. Time slots get switched around at the station when Announcer Um has to take time off.

Hwa Shin feels pessimistic about his future after receiving his test results. Reporter Park begins to spread career-threatening rumors around SBC.

Hwa Shin asks Na Ri a potentially life-changing question. Ja Young, Sung Sook, and Chef Rak are left to deal with the consequences of Red's actions.

Na Ri and Hwa Shin decide to truly start dating. The day of the election comes, but will the broadcast run without error?

Na Ri's jealousy over Hwa Shin and Hye Won's kiss leads her to reevaluate her feelings. The station prepares to cover the Seoul mayoral election.

Na Ri weighs the pros and cons of both men in everyday life. Red decides to reveal her father's final wish.

Na Ri, Hwa Shin, and Jung Won agree to all live together for one month. Hwa Shin and Jung Won receive invitations to their ex-girlfriend's wedding.

Hwa Shin and Jung Won try to convince Na Ri to date both of them simultaneously. Hwa Shin's bad post-op habits land him back in the hospital.

Na Ri admits to liking both Hwa Shin and Jung Won, sending both of them on a downward spiral.

The camera test turns out to be more than a simple read-through. Hwa Shin must face the consequences of having turned the helicopter around.

Na Ri discovers Beom's drawings in Hwa Shin's room. Jung Won's mom plans to have Na Ri disqualified from the auditions.

Jung Won unexpectedly learns of Hwa Shin's feelings for Na Ri, and it causes a rift in their close friendship.

Though he set them up, Hwa Shin has trouble accepting Na Ri and Jung Won as a couple.

Rumors spread throughout the station about Na Ri and Hwa Shin, while Jung Won deals with publicized stories about his love life.

Hwa Shin encourages Jung Won to date Na Ri. The weather girls become suspicious of Na Ri and Hwa Shin's relationship.

Na Ri worries about Hwa Shin missing his radiation therapy sessions. Red begins to act out, refusing to see either of her mothers.

Hwa Shin is jealous of a certain "healing garment" Na Ri is given. Ja Young finds a hint that could reveal Red's location.

Na Ri finds herself in trouble with both the station and her doctor. Hwa Shin tries to remain unseen when Jung Won shows up at the hospital.

Na Ri and Hwa Shin are uncomfortably placed in the same hospital room. Ja Young and Sung Sook pay a visit to Rak Pasta Villa.

Jung Won tries to connect with Na Ri, a task she unknowingly makes difficult for him. Hwa Shin has trouble opening up about his hospital visit.

Red waits anxiously at the hospital for her father to wake up. Hwa Shin is reluctant to have his chest checked out by a doctor.

Ambitious "weather girl" Pyo Na Ri travels to Bangkok on assignment, where she reunites with reporter Lee Hwa Shin, the arrogant subject of her unrequited love from three years prior.