Kentucky Bidders
Kentucky Bidders is a television show that highlight a family owned auction house in Kentucky. The family holds weekly auctions in which they procure many unusual items at a good price and they seems to be very caught up on purchasing new inventory for their store. The main character Sammie has a very interesting family and a very unusual set of employees and the interactions taking place in this series make it very informative and entertaining. The people attending the auction are also very fun to see and many of them are surprised by the value of the item they bring into the auction.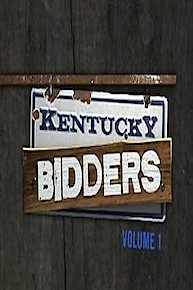 Kentucky Bidders Full Episode Guide
A divorce auction gets ugly, so Big Sammie attempts to calm everyone down.

Episode

5

-

Hatfield vs McCoy

Big Sammie invests in a miniature horse, but the animal is nowhere to be found. Little Sammie gets ahold of a rifle that may have been used during the Hatfield-McCoy feud.

Episode

4

-

Betting the Barn!

An expensive item is misplaced prior to an auction; Leonard prepares for a bachelor charity auction; and the police show up, bringing things to a standstill.

Episode

3

-

The Bachelors

A high-priced consignment item goes missing right before auction.?Will it cost Big Sammie big bucks? Leonard is asked to participate in the annual charity bachelor auction for the first time, but will he get cold feet??And later, a visit from the police brings the auction to a screeching halt.

Big Sammie thinks he's made a great deal for the auction when he buys an enormous box of woman's panties from a liquidator, but Little Sammie has his doubts. A shady customer tries to sell a trunk-load of illegal merchandise, and later Big Sammie is on the defensive when a rival dealer tries to get the better of him.

Episode

1

-

Speakers of the House (Pilot)

Big Sammie and Little Sammie fight about the sound system they're using that's outdated; a bidding war starts over an toy that's antique.