Kevin McCloud's Grand Tour
The television series Kevin McCloud's Grand Tour follows Kevin as he takes a tour through Europe. The viewer will get to see some of the greatest building designs as well as ancient ruins. Kevin travels to different cities to show viewers these breathtaking buildings.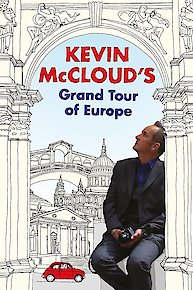 Kevin McCloud's Grand Tour Full Episode Guide
Kevin finishes his tour by traveling to Greece to look at the classical architecture there. He follows in the footsteps of James Stuart and Nicholas Revett.

Episode

3

-

Rome, Naples, and Pompeii

Kevin takes a look at Robert Adam, who was a neoclassical architect of the 18th century. He begins his journey in Rome where he takes a look at the Forum, Hadrian's Villa and the Colosseum. Kevin then makes his way to Naples, where he makes his way to the top of Vesuvius.

Episode

2

-

Florence & Rome

Kevin takes a look at what inspired Christopher Wren to build St Paul's after the Great Fire of London. Next he travels to Florence to learn about the secrets of the Cathedral Di Santa Maria Del Fiore and then travels to Rome for Palm Sunday mass.

Episode

1

-

France & Northern Italy

Kevin follows the journey that 17th century architect Inigo Jones took around Europe by visiting Paris, Genoa, Parma, Vicenza and Venice.