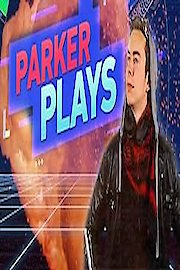 Watch Parker Plays
TV-PG
2017
2 Seasons
Parker Plays is a show that aired on the Disney XD channel from 2017-2018. The show featured Parker Coppins, along with his friends Woody Tondorf and Jimmy Wong, playing a variety of video games and engaging in various challenges and skits. Throughout the show, Parker would play a wide range of video games, from classics like Super Mario Bros. to modern hits like Overwatch. He would also occasionally invite guests onto the show, including popular YouTube and Twitch personalities.
In addition to playing games, Parker and his friends would also participate in various challenges and skits related to video games. For example, they might do a challenge where they have to complete a certain level of a game blindfolded, or they might perform a sketch where they act out a scene from a popular video game.
One of the most notable aspects of Parker Plays was the show's sense of humor. Parker and his friends often incorporated a lot of jokes and comedic bits into their gameplay, creating a show that was as entertaining as it was informative. Whether they were riffing on a game's mechanics or simply goofing around, the trio had a great chemistry that kept viewers engaged and laughing.
Another standout feature of the show was its production values. Despite being set in Parker's home, the show had a polished, professional look, with high-quality cameras, lighting, and editing. This attention to detail helped to create an immersive viewing experience that made it feel like the audience was right there with Parker and his friends.
Overall, Parker Plays was a fun and engaging show that offered a unique take on video game content. With its mix of gameplay, challenges, and comedy, it had something for everyone and was a great way to pass the time for anyone who loves gaming. While the show only ran for a short time, it left a big impact on the gaming community and helped to establish Parker Coppins as a rising star in the world of online content creation.
Parker Plays is a series that is currently running and has 2 seasons (22 episodes). The series first aired on July 15, 2017.