Project XX: The Innocent Years
This documentary takes a look at one of the calmest periods in the history of the US, the years from 1900 to 1914 that marked the period known as the innocent years. During this period Teddy Roosevelt dominated the political arena and US troops were deployed in Mexico. As for entertainment the musicians of the jazz age provided entertainment alongside the opening of a number of ice cream parlors across the US.
1 Season,

1

Episode

November 21, 1957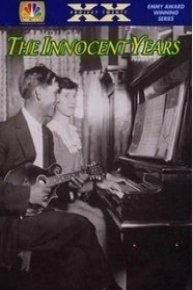 Project XX: The Innocent Years Full Episode Guide
Episode

1

-

Project XX: The Innocent Years

Between 1900 and 1914 were relatively calm years, they represented a time of tranquility and luxury in America, before World War I took away any carefree virtue that was left. This documentary gives a retrospective look at what life was like during those 14 years leading up to the chaos of war time. Also includes President Teddy Roosevelt, the Mexican Revolution, Prohibition and more.