Uncensored (2018)
A look into the personal lives of prominent celebrities.
Sunday at 10:00 pm on TV One

2 Seasons,

11

Episodes

February 18, 2018

/

10

Cast:

Tamar Braxton, Charlamagne Tha God, Tiffany Haddish, Leandria Johnson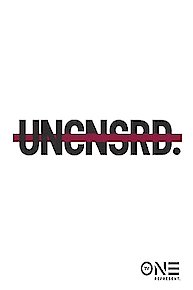 Uncensored (2018) Full Episode Guide
Eager to escape the streets, rapper/actor Nick Cannon answers a call to the world of entertainment at an early age and speaks his success into existence.
Episode

8

-

Charlamagne Tha God

The South Carolina native opens up about being molested at eight-year-old, being fired by Wendy Williams and much more!

The television personality, actress and media mogul opens up about her life, career and family like never before.

Episode

6

-

Le'Andria Johnson

Gospel singer Le'Andria Johnson is spotlighted.

Episode

5

-

Tamar Braxton

Think you know Tamar Braxton ? You have NO idea. The singer opens up about her personal life, faith and reveals what it's like growing up in a big family.

This episode of Uncensored follows the journey of the veteran actress' journey through Hollywood, from Boyz In The Hood To NCIS: LA.

Rick Ross is spotlighted.

NeNe Leakes is spotlighted.

Episode

1

-

Tiffany Haddish

Tiffany Haddish's journey to stardom hasn't been easy. The comedian and actress opens up about her tumultuous childhood, living in foster care and much more.