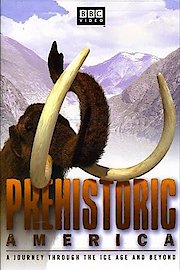 Watch Wild New World
Wild New World is an eight-part documentary series from BBC Earth that delves into the world's most diverse and unique ecosystems. The series takes viewers on a journey to some of the most remote and beautiful places on Earth, from the sweltering jungles of South America to the icy tundra of the Arctic, and from the lush landscapes of Africa to the desolate wastelands of Australia.
Each episode of Wild New World focuses on a specific type of habitat, exploring everything from the geography and climate of the region to the myriad plant and animal species that call it home. The show's approach is scientific but accessible, blending cutting-edge technology and stunning cinematography with expert knowledge from some of the world's foremost wildlife experts.
In the first episode, the series explores the vast and complex world of tropical rainforests. Viewers are transported deep into the heart of the Amazon, where they encounter giant anacondas, deadly tarantulas, and colorful birds that are found nowhere else on Earth. From there, the series moves on to explore the hidden world of coral reefs, uncovering the dazzling array of creatures that inhabit these underwater wonderlands.
Other episodes of Wild New World take viewers to places like the African savannah, where herds of wildebeest and zebras migrate across enormous distances, and the arid deserts of Australia, where lizards, snakes, and marsupials adapt to life in one of the harshest environments on the planet. The series also explores the frigid landscapes of the Arctic and Antarctic, where polar bears, penguins, and other hardy creatures make their home among the ice and snow.
Throughout the series, viewers are treated to stunning footage of some of the world's most spectacular wildlife, captured with the latest in high-definition cameras and aerial drones. The show also makes use of advanced computer graphics and animation to illustrate complex ecological concepts and help viewers better understand the intricate relationships between different plants and animals within these intricate ecosystems.
In addition to its breathtaking visuals, Wild New World takes a deep dive into the science of ecology, exploring complex topics like predator-prey dynamics, symbiosis, and adaptation. Viewers are introduced to some of the world's leading experts in these fields, who share their insights and observations on the remarkable strategies that plants and animals have evolved to survive and thrive in the wild.
Overall, Wild New World is a visually stunning and intellectually stimulating series that offers a rare glimpse into some of the world's most incredible ecosystems. Whether you're a seasoned nature buff or simply someone who appreciates the wonders of the natural world, the show is sure to leave you spellbound as it uncovers the secrets of these wild and untamed places.