Watch Bering Sea Gold
Bering Sea Gold is a reality show on the Discovery Channel that shows the lives of crews dredging for gold on the floor of the Bering Sea. The show is filmed in Nome, Alaska and follows the crews as they search for gold during the short summer season. Each of the crews risks their lives daily dealing with the frigid conditions as they try to vacuum up the gold waiting for them. The crews featured on Bering Sea Gold are The Christine Rose, The Clark, The Sluicey and The Wild Ranger.
The Christine Rose, which was built in 2009, is the largest of the dredges on Bering Sea Gold. The ship is owned by Steve Pomrenke and his son Shawn Pomrenke and their frequent fights are a focus of the show.
Another of the dredges on Bering Sea Gold is The Clark, which was built in 2008 by Ezekial (Zeke) Tenhoff. Zeke is an experienced diver who brought along his friend Emily Riedel as his deckhand. Trouble erupts for the crew due to Emily's inexperience, as well as Zeke's attraction to her. An additional crew on Bering Sea Gold is The Sluicey. The Sluicey was built in 2010 and is the smallest dredge on the show. Owner Ian Foster and deckhand Scott Foster attempt to find gold, all the while being hindered by their ill prepared dredge.
The main source of tension on Bering Sea Gold comes from The Wild Ranger. Owner Vern Adkinson spent thousands of dollars converting the ship to a dredge, only to have his first season ruined by incorrectly run equipment and infighting on board between captain Scott Meisterheim and the rest of the crew.
Bering Sea Gold offers a fascinating glimpse in to the lives of modern day gold miners hoping to strike it rich.
Friday 10:00 PM et/pt on Discovery Channel

8 Seasons,

75

Episodes

January 27, 2012

10

/
Watch Full Episodes of Bering Sea Gold

Season 8 Episode 4
Proving Day (41:00)
Season 8 Episode 3
Hail Mary (41:34)
Season 8 Episode 2
Cruel Summer (42:00)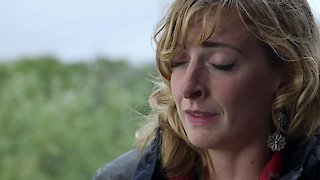 Season 8 Episode 1
Uncharted Waters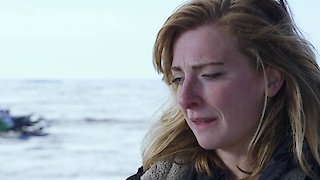 Season 7 Episode 7
Hello Heartache, Goo...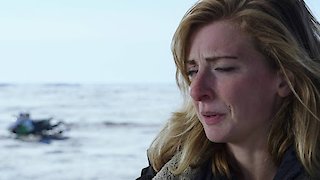 Season 7 Episode 6
Lady Luck

Watch Episodes
Clips & Extras
Bering Sea Gold

Full Episode Guide
Season
8
4 full episodes, 6 clips available
Episode

5

-

Fickle Fortune

Halfway through the season, Shawn Pomrenke needs to find a massive amount of gold at the Bluff or his empire could be ruined. After the debacle that was Sledge Island, Zeke and Emily reach a breaking point. Meanwhile, Nome newcomer George Young is buried in debt, but remains optimistic.

Shawn's obsession with the Bluff reaches a tipping point. Zeke and Emily only have enough fuel for one more trip to Sledge Island. Undeterred by obstacles, Nome newcomer, George Young seeks his fortune on the Bering Sea floor.

Desperate to find new gold, Shawn pushes himself and his equipment to their limits. At Sledge Island, Zeke is having dangerous side effects diving in deeper water. The Kelly's go upriver for a shot at redemption.

The miners continue their explorations in the search of new gold. Shawn continues his dreams of gold at the Bluff and the Kelly's reputation may sink them before the season kicks off.

Episode

1

-

Uncharted Waters

Gold in Nome, Alaska, dries up, pushing miners to extreme new locations; Zeke heads miles offshore to Sledge Island while Shawn seeks to build his empire with a new claim at the Bluff.
Season
7
7 full episodes, 2 clips available
Shawn Pomrenke's master plan is about to pay out.

Episode

7

-

Hello Heartache, Goodbye Nome

The miners sacrifice their sleep and their safety to push through the last 3 days of the season.

With only 9 days left in the season, desperation begins to take over. A double sluice and lack of divers means that Emily Ridel must face her fear if the Clark is to succeed. Shawn Pomrenke discovers the land sell of a lifetime.

Episode

5

-

Backseat Diver

With only two weeks left in the mining season, the window to mine gold is closing. Zeke's experiment with a double length hose puts his brother in danger. The High Noon's water heater suffers a deadly malfunction and tempers boil on the Wild Ranger.

Episode

4

-

Double Jeopardy

The teams get desperate and decide they must take big risks, bringing in experimental equipment and infamous ex-employees in their quest to double production.

The dredgers fall ill with the flu, threatening to knock every operation out of the race; a mistake by Steve Pomrenke could ruin the family's dreams of an empire.

Episode

2

-

Fear the Reaper

When Zeke's custom sluice malfunctions, Emily takes matters into her own hands to save the Clark's season. The Kelly clan moves in too close to Vernon's claim and Mr. Gold races to plug a hole that's threatening to devastate his budding empire.

Episode

1

-

Virgin Ground

Shawn Pomreinke opens up access to his claim along the Bering Sea floor.
Season
6
12 full episodes, 9 clips available
Season
5
6 full episodes, 4 clips available
Season
4
10 full episodes, 9 clips available
Season
3
11 full episodes, 8 clips available
Season
2
12 full episodes, 1 clip available
Season
1
10 full episodes, 30 clips available
If You Like Bering Sea Gold, Then Try...
Most Popular Bering Sea Gold Episodes
Season 8 Episode 1

Uncharted Waters

2/01/2017

Season 8 Episode 4

Proving Day

2/22/2017

Season 8 Episode 3

Hail Mary

2/15/2017

Season 7 Episode 6

Lady Luck

9/30/2016
Bering Sea Gold Video Clips & Extras