Watch Disappeared
"Disappeared", is an excellent, exciting television show, depicting one of the most interesting, informative, sources, concerning the topic of making aware, and sometimes, even the location, of the multitudes of forgotten missing persons, growing in number each year in our nation. There are over 110 thousand open cases for missing persons in the United States alone, with over 50%, being juveniles under the age of 18.
The media picks up on some of the high profile cases, giving them world-wide publicity, which is a wonderful thing for their helpless families and friends, suffering in complete darkness as to what could have possibly happened to their missing loved ones. This, however, does not help the mystery and anguish of countless other families, who have someone dear to their hearts missing, also, and are watching them slip totally between the cracks, even when the immediate family, friends and involved communities, completely and unfailingly search for clues and answers for their lost. Many times, they are not even heard about, and with today's broad technology and social networking crazes, that seems all but an impossibility, but often times, these cases go cold and appear to be all but forgotten.
You will be spellbound and glued to your screen, as the documentaries and gripping details of these, often some unheard and untold stories, of missing persons and of the unwavering determination of some very special, doggedly determined, investigators. These caring professionals, who often with little or no compensation, follow every lead, no matter how insignificant it may seem, while vigorously searching for more.
Some of these cases are more than 20 years old, when DNA had not been discovered as a viable process by which positive identification could be determined and any evidence could be properly analyzed.
"Disappeared" brings to light many of these re-opened cold cases, with modern processes of examination, and occasionally, provides the very link that leads to successfully solving the cases, thereby bringing closure and peace to many tortured families. Even when they are not fortunate enough to find all the answers, it still brings to light much awareness, that would otherwise, never be known.
Avid armchair detectives, check you local listings for "Disappeared", today!
Watch Full Episodes of Disappeared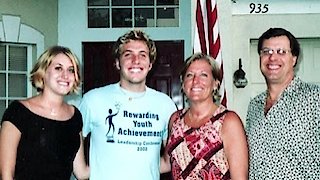 Season 7 Episode 10
Girl Interrupted
Season 7 Episode 9
Love Triangle
Season 7 Episode 8
A Family Man
Season 7 Episode 7
California Leaving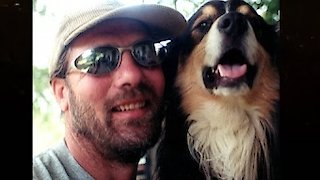 Season 7 Episode 6
No Stone Unturned
Season 7 Episode 5
Off the Grid

Watch Episodes
Clips & Extras
Disappeared

Full Episode Guide
Season
7
10 full episodes
Episode

10

-

Girl Interrupted

A 24-year-old lady in Orlando, Fla.., goes missing; and her car is discovered abandoned near her home.

Episode

9

-

Love Triangle

The vanishing of 32-year-old Brandy Hanna from Charleston, S.C., is chronicled.

The vanishing of Robert Hoagland of Newtown, Conn. a 50-year-old wedded man with three kids, who was last spotted at a Newtown gas station on July 28, 2013.

Episode

7

-

California Leaving

The 2014 vanishing of former Harlem Globetrotter Rico Harris is investigated.

Episode

6

-

No Stone Unturned

Chronicling the vanishing of a 60-year old stonemason in Tennessee.

The vanishing of a 25-year-old BMX rider, who was last viewed wandering some territory in southern Phoenix, is explored.

Episode

4

-

Walk Into Darkness

The case of Tammy Kingery, a wedded mom of three who disappeared in 2014. She left a letter for her husband that said she was going for a stroll in the nearby forest; and was never seen again.

Episode

3

-

Road To Nowhere

The case of a college student who went missing while driving home to visit his parents.

Episode

2

-

Against the Tide

Tiffany Daniels, a young artist, doesn't make it home from work. After her vehicle is discovered abandoned in a Pensacola Beach parking area, a desperate search begins for her with dark speculation concerning her disappearance.

Episode

1

-

Somebody's Watching

Jessica Heeringa is working the night shift at a gas station. When a customer arrives just before closing to find the store empty, investigators believe she's been abducted. It's a case that reveals Jessica's biggest secret and the many men who adored her.
Season
6
19 full episodes, 2 clips available
Episode

103

-

Gone in Georgia: A Disappeared Specia...

25-year-old Kelly Nash vanishes from his Georgia home one night without a trace. His loved ones are heartbroken but quickly mobilize an intense search. And then...surveillance video surfaces. But is the image on it Kelly? And can it help find him?

Episode

102

-

Lone Star Mystery: A Disappeared Spec...

In August, 2014, 23-year-old Christina Morris spent an evening out with friends in Plano, Texas but never returned home.

Episode

101

-

Lauryn Is Lost: A Disappeared Special

A 23 year-old girl disappeared after she called her dad for a ride home.

Episode

100

-

Missing in Maui

Examining multiple disappearances in Maui.

Episode

15

-

At the Crossroads

Episode

14

-

Birds of Prey

The owners of an exotic bird ranch vanish.

Episode

13

-

Long Lost Love

An 81-year-old man disappears after marrying his long lost love.

Episode

12

-

Final Season

A woman vanishes following an NBA playoff game in Orlando.

Episode

11

-

A Diamond is Forever

Bob Wykell intends to buy his dream car and suddenly disappears.

Episode

10

-

Breaking News

The 1995 disappearance of a TV newsanchor is investigated.

Episode

9

-

Out of the Ashes

Lauria Bible attends a 16th birthday sleepover for her best friend Ashley Freeman in rural Oklahoma. That evening, the house is engulfed in flames, and the girls mysteriously vanish. Detectives race the clock to find the missing girls before it is too late.

Episode

8

-

Radio Silence

Colleagues brave treacherous terrain in search of ranger Randy.

Episode

7

-

Missing in the Mountains

A 24-year-old competitive runner vanishes in Wyoming.

Episode

6

-

City of Angels

A Tennessee mother is desperate to find her 24-year-old daughter, an aspiring actress who has vanished in Hollywood.

Episode

5

-

One-Way Ticket

Hatice Corbacioglu left on a romantic trip with her fiancé but hadn't contacted anyone for a very long time. Concerned friends and family report her missing. When investigators discover her fiancé's dark secrets, they suspect he is involved with Hatice's disappearance.

Colleen Wood found love and a new life in South Florida. Her wealthy boyfriend suggests traveling around the world trip on his yacht. She readily agrees. But suddenly she vanishes and the boyfriend is the only one who knows why.

Episode

3

-

The Dutchman's Curse

Thirtysomething Jesse Capen vanishes on a camping trip in Arizona's Superstition Mountains. While law enforcement search for him, his family finds a huge secret on his computer.

Episode

2

-

The Soldier's Wife

Bethany Decker is a 21-year-old, hard-working student, waitress, mother, and wife of a National Guardsman serving in Afghanistan. When she disappears while pregnant with her second child, no one expects what the police reveal.

Episode

1

-

Lost in the Dark

When 24 year-old college grad, Mitrice Richardson, goes missing after being released from a remote sheriff's station at 12:30 AM, a chaotic investigation ensues. Multiple sightings have family and authorities divided on the young woman's whereabouts.
Season
5
18 full episodes, 3 clips available
Season
4
13 full episodes
Season
3
13 full episodes
Season
2
13 full episodes
Season
1
13 full episodes
Most Popular Disappeared Episodes
Season 7 Episode 9

Love Triangle

6/06/2016

Season 5 Episode 16

Just a Nice Guy

4/16/2012

Season 1 Episode 1

A Mother's Secret

1/11/2010
Disappeared Video Clips & Extras