Watch Hope for Haiti
From approximately 8 to 10 p.m. EST on January 22nd, 2010, the Hollywood elite will come together on every major network in America. Celebrities will be on the phone to handle the telethon aspect of the night, while musicians will power the concert portion. Combined, they plan to give Hope for Haiti, in merely their latest gathering after a tragic event.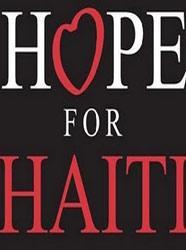 Hope for Haiti

Full Episode Guide
Episode 1 - Hope for Haiti Live Telethon

A two hour telethon where the celebrity elite are coming together to host a fundraiser for Haiti. The concert and telethon will be hosted on 25 different networks starting at 8pm et on January 22nd, 2010. Please help donate!
Hope for Haiti News
The New York Post ran a scathing article this weekend, presenting new allegations of financial impropriety and potential fraud by Wyclef Jean's Haiti relief charity Yele Haiti. The musician released a formal statement denying the claims last night. Read the statement here.
A new report from the New York Post uncovers potentially serious new allegations regarding the misappropriation of funds by musician Wyclef Jean's Haiti relief charity Yele Haiti. In tax filings, the charity says it only spent one third of proceeds on relief, and over $1 million went to a company that doesn't exist.