Watch Hope for Haiti
"Hope For Haiti" (2010) was also known as "Hope For Haiti Now: A Global Benefit For Earthquake Relief." It was a charity telethon intended to raise money for the survivors of the earthquake that struck Haiti in January, 2010, killing roughly 200,000 people. The telethon held three concerts in New York City, Los Angeles, and Haiti. The concerts were hosted respectively by Wyclef Jean, George Clooney, and Anderson Cooper. "Hope For Haiti" raised around $61 million dollars, which was distributed to various humanitarian organizations in Haiti.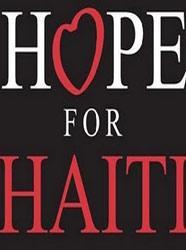 Hope for Haiti

Full Episode Guide
Episode 1 - Hope for Haiti Live Telethon

A two hour telethon where the celebrity elite are coming together to host a fundraiser for Haiti. The concert and telethon will be hosted on 25 different networks starting at 8pm et on January 22nd, 2010. Please help donate!
If You Like Hope for Haiti, Then Try...
Hope for Haiti News
Wyclef Jean Responds to New Haiti Charity Fraud Allegations
The New York Post ran a scathing article this weekend, presenting new allegations of financial impropriety and potential fraud by Wyclef Jean's Haiti relief charity Yele Haiti. After the article claimed that the charity had only spent $5 million of the $16 million it had raised on relief efforts, and implied that some of the money had gone to a fictional company, the musician released a formal statement denying the claims and defending the good work the charity had done. Read Wyclef Jean's statement: "I started Yele in 2005 because I wanted to help people that were helpless in my home country of Haiti.
Report: Troubling New Questions on Wyclef Jean's Haiti Charity
When allegations that former Fugee's singer Wyclef Jean had mishandled funds intended for his Haitit relief fund Yele Haiti back in 2010, the musician was apologetic, but claimed the problems were simply errors made due to hasty decision-making. "Have we made mistakes before? Yes," Jean said at the time. "Did I ever use Yele money for personal benefits? Absolutely not. Yele's books are open and transparent." A recent New York Post article based on the charity's tax filings, however, is raising new questions about questionable financial misdealings, including implications of potential tax fraud.