Watch Lilo & Stitch: The Series
Series Length:
2 Seasons,

65

Episodes
Description:
At Hula School the students are hearing about a certain quiz show called Ohana-Rama Lilo and Mertle challenge each other to the show so Lilo goes to the quiz show with her family Mertle does the same and who will win Mertle or Lilo?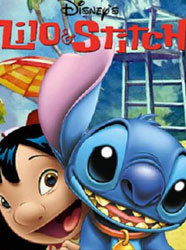 Lilo & Stitch: The Series

Full Episode Guide
An experiment called Link tries to bring together people who won't cooperate.

After Nosy tells Lilo and Stitch that the rest of experiments are on Gantu's ship, they plot a recon mission. Meanwhile, Gantu and 625 tricks Angel into singing her siren song, and plan to use it to revert the experiments living on the island.

Episode 24 - Glitch / Woops

Glitch: Jumba fully automates the house when an experiment that causes electronics to malfunction gets inside it.Woops: When an activated, clumsy experiment almost blows Hamsterveil's secret lab, he sends all his experiments to Gantu.

Episode 23 - Mrs. Hasagawa's Cats / Ace

Mrs Hasagawa's Cats: Lilo and Stitch try to help Mrs. Hasagawa around her shop and house, but don't do so well. They discover that she's housing multiple experiments.Ace: The Evil Genius organization (EGO) decide to see how evil Jumba is, inorder to see if Jumba's fit to stay in the club, while an experiment with no evil intentions is activated.
Episode 36 - Bonnie & Clyde

Episode 20 - The Asteroid
If You Like Lilo & Stitch: The Series, Then Try...