Watch Supernatural
"Supernatural" is a show that revolves around a pair of Hunters named Sam and Dean Winchester. Sam and Dean are brothers, and Dean is the older brother. The series kicked off September 2005 and was supposed to end at the end of the fifth season. The end of the series didn't have anything to do with bad ratings, but it had everything to do with the fact that the show's creator, Eric Kripke, had planned for the show to have a predetermined ending with no loose ends.
However, it was announced in February 2010 that the show would be renewed for a sixth season. The seventh season ended May 2012 and the eighth is set to start airing in September 2012. Along with the Winchesters, who ride around in Dean's pride and joy, a 1967 Chevrolet Impala, the cast includes a host of demons, angels, Hunters and the boy's father-figure, lore-master and fellow Hunter, Bobby Singer.
Their mother was a Hunter first, though this fact wasn't known until later in the series. Her death and the circumstances surrounding it caused John to take up the Hunter career. Dean gladly followed in his footsteps while Sam attempted to eschew the family business and lead a regular life. That, however, didn't work out. The first few seasons follow Sam and Dean as they track down Yellow Eyes, the Demon that killed their mother and marked Sam as an infant, and try to find the Colt, a gun made by Samuel Colt that was made to kill demons.
As the series progresses, the ultimate battle between Good and Evil is introduced. Demons have run amok from the very beginning, but angels were introduced in the fourth season with an angel named Castiel. He rescues Dean from hell, and Crowley, a middle-management demon, is also introduced. His cavalier attitude makes him a very likable and amusing character, despite his being on the "Evil" side.
The original series finale at the end of the fifth season saw the Apocalypse thwarted and Sam sent to Hell with Lucifer and the Archangel Michael. Since then, Sam's been brought back and the brothers have had quite a ride. Sam carted Lucifer around in his head for nearly two seasons, Dean realized a normal life was beyond him, Castiel went from helpful to taking God's place and unleashing the Leviathan on the world to becoming a pacifist.
Despite the seemingly serious themes of the series, there is a lot of humor such as Dean's love affair with fast food and 80s rock ballads, Castiel's naivety, Sam's out-of-place seriousness and the Prophet. There are allusions to the huge, devoted fan community, an anime series and a graphic novel that revolve around the series as well.
Supernatural continues to be a humorous, watchable series with well-developed characters and an entertaining story arc.
Wednesday 9:00 PM et/pt on The CW

12 Seasons,

251

Episodes - Currently Airing

September 13, 2005

10

/
Watch Full Episodes of Supernatural

Season 12, Episode 8
Lotus
Season 12, Episode 7
Rock Never Dies
Season 12, Episode 6
Celebrating the Life...
Season 12, Episode 5
The One You've Been ... (41:00)
Season 12, Episode 4
American Nightmare (42:00)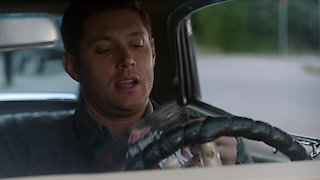 Season 12, Episode 3
The Foundry

Watch Episodes
News
Clips & Extras
Supernatural

Full Episode Guide
Season
12
8 full episodes, 23 clips available
Lucifer's search for power and influence in a vessel lands him in the White House. When the President of The United States incidentally makes a deal with the devil, Sam, Dean, Castiel, Crowley and Rowena must work together to fight the Dark Lord.

Episode

7

-

Rock Never Dies

Lucifer realizes the power he has as rock star Vince Vincente and arranges to play a secret VIP concert in order to kill all of them.

Episode

6

-

Celebrating the Life of Asa Fox

When hunters join to celebrate the life and tragic death of one of their own, Sam, Dean, and Mary retaliate when a demon starts killing hunters one by one.

Episode

5

-

The One You've Been Waiting For

Upon discovering the soul of Adolf Hitler has been trapped in a 1930's gold pocket watch, Sam and Dean race against the clock to stop a group of Nazi necromancers from resurrecting the Fuhrer.

Episode

4

-

American Nightmare

During an investigation, Sam and Dean end up questioning a devout religious family that lives off the grid. The brothers realize that the parents are harboring a potentially destructive secret.

When a crying baby leads to death in a mysterious abandoned house, Mary, Sam and Dean decide to investigate. Meanwhile, Castiel's hunt for Lucifer forces him to team up with Crowley.

Dean, Castiel and Mary have a lead on Sam and plan to rescue him. Dean is uneasy about endangering Mary but she insists on going along. Meanwhile, Crowley is tipped off that Lucifer has taken over the body of rock star Vince Vicente.

Episode

1

-

Keep Calm and Carry On

Dean is overwhelmed as he comes face to face with his mom, Mary Winchester. Meanwhile, Sam is fighting for his life after Toni, from the Woman of Letters, shot him.
Season
11
23 full episodes, 46 clips available
Episode

23

-

Alpha and Omega

God makes a decision regarding Amara that has direct consequences for Sam and Dean.

Episode

22

-

We Happy Few

Sam and Dean take on their biggest challenge to date. Rowena strikes.

Episode

21

-

All In The Family

Amara demonstrates to Dean how she's torturing Lucifer. Concerned for Castiel, Dean and Sam hatch a plan to rescue him from Amara's clutches.

Episode

20

-

Don't Call Me Shurley

Amara releases a dark fog on a small town that makes everyone go crazy. Dean and Sam realize it's a more potent version of the original black vein virus Amara previously unleashed. Together with the sheriff, they attempt to protect the town.

Episode

19

-

The Chitters

In a small town in Colorado, mysterious disappearances happen every 27 years. Sam and Dean investigate and encounter two hunters who are determined to get even with these once-in-a-generation monsters.

Episode

18

-

Hell's Angel

Lucifer takes a trip home and attempts to argue his way into Heaven. Crowley tells Sam and Dean he has a plan to ruin Amara.

Sam and Dean fight two werewolves who have captured two victims. Just as the brothers are about to overtake them, one of the werewolves shoots Sam.

When a dangerous creature is accidentally released in a house, it attacks a mother and her child, leaving them both in a coma. Sam and Dean learn that Bobby and Rufus once tracked the same entity so the Winchesters search the past in an effort to catch the monster before any one dies.

Episode

15

-

Beyond The Mat

Hoping to find a weapon strong enough to defeat Amara, Dean persuades "Castiel," who is still Lucifer, to send him back in time to the last reported sighting of the Hand of God. Lucifer sees this plan working to his advantage and sends Dean to 1944 to the fated submarine mission that sunk the Hand of God.

Sam and Dean discover they're dealing with an ancient curse while investigating a pair of murders. Once kissed by the curse, the person is marked for death.

Episode

12

-

Don't You Forget About Me

Sam and Dean visit Jody Mills, Claire and Alex after Claire calls them in hysterics, believing the recent murders in town are supernatural. However, Sheriff Mills reveals that Claire has been getting into trouble lately as she's been attacking normal people and accusing them of being monsters.

Episode

11

-

Into the Mystic

Sam and Dean investigate a string of violent deaths that occur after listening to a mysterious song.

Episode

10

-

The Devil in the Details

Lucifer offers Sam freedom from the cage. Dean and Castiel try to get to the bottom of the angel attack on Amara.

Episode

9

-

O Brother, Where Art Thou?

Episode

8

-

Just My Imagination

Sam is surprised when his childhood imaginary friend shows up. Sam is confused why he'd see Sully now but what's even more baffling is that Dean can see him, too.

Sheriff Donna seeks help from Sam and Dean to investigate a horrific murder with supernatural elements.

Episode

6

-

Our Little World

Castiel seeks help from Metatron to stop the Darkness. However, Metatron is content with his new life as a freelance videographer for the local news and isn't inclined to help the Winchesters or Castiel.

Sam and Dean investigate a series of murders at a local B&B, that by no accident also happens to be Lizzie Borden's old home.

Seen entirely from the point of view of the Impala, Sam and Dean embark on a mission to fight monsters and demons.

While Rowena tries to combine her power to protect herself from the Winchesters, Sam and Dean search for a missing baby who has ties to the Darkness.

Episode

2

-

Form and Void

Dean ensures Jenna's safe return home and then helps Sam deal with a town infected by a mysterious and deadly gas.

Episode

1

-

Out of the Darkness, Into the Fire

The eleventh season finds Sam and Dean where the finale left off, dealing with the Darkness that has been unleashed.
Season
10
23 full episodes, 4 clips available
Season
9
23 full episodes
Season
8
23 full episodes
Season
7
23 full episodes
Season
6
22 full episodes
Season
5
22 full episodes
Season
4
22 full episodes
Season
3
16 full episodes
Season
2
22 full episodes
Season
1
22 full episodes
If You Like Supernatural, Then Try...
Most Popular Supernatural Episodes
Season 12 Episode 1

Keep Calm and Carry On

10/13/2016

Season 12 Episode 4

American Nightmare

11/03/2016

Season 12 Episode 8

Lotus

12/08/2016

Season 12 Episode 5

The One You've Been Waiting For

11/10/2016

Season 1 Episode 1

Pilot

9/13/2005
Supernatural News
Fall TV: 'Supernatural' Premieres During Strong CW Week
One of the network's new kids on the block grabbed headlines earlier in the week, but on Thursday, The CW is all about one of the network's old favorites.
'Supernatural' Might Still Get Another Spin-Off
Keep your heads up, "Supernatural" fans! Many fans of CW's long-running genre show were disappointed to hear that the network passed on a series pickup for the "Supernatural" spinoff "Bloodlines." But according to network president Mark Pedowitz, that doesn't mean there won't be a spinoff in the future. "We are very open to do another spinoff," Pedowitz said at the recent TCA conference.
Supernatural: Season 8, Episode 21: 'The Great Escapist' Recap
When Sam and Dean receive a disturbing video message from Kevin Tran, they are determined to uncover the Third Trial. The boys make a discovery that sends them to a casino in Colorado, and happen upon a mysterious recluse who may be able to fill in the gaps in Kevin's research.
'Supernatural' Season 8, Episode 18: 'Freaks and Geeks' Recap
Sam and Dean investigate recent vampire kills and are surprised to discover Krissy Chambers is involved. After locating Krissy, she reveals a man named Victor took her and other orphan kids in and is teaching them how to hunt.
View More News

Supernatural Video Clips & Extras
Supernatural | First Blood Extended Trailer | The CW
Clip (00:45)
Supernatural | First Blood Trailer | The CW
Clip (00:35)
Supernatural | LOTUS Scene | The CW
Clip (01:26)
Lotus
Preview (00:21)
Supernatural | Rock Never Dies Scene | The CW
Clip (01:15)
Supernatural | LOTUS Trailer | The CW
Clip (00:35)
Rock Never Dies
Preview (00:21)
Celebrating The Life Of Asa Fox
Preview (00:22)