Watch The Emmy Awards
Larry King Now is a new show that airs on CNN. It is a talk show that is hosted by the renowned host Larry King. In this show viewers are able to watch the host discuss various topics in politics and world events. During the show he interviews a number of people who are knowledgeable of the topics he is discussing. Those who enjoy watching shows that talk about politics will likely find this show very appealing. It is a very comprehensive talk show and therefore provides viewers with a great option when it comes to being informed on world events.
The show begins with Larry King introducing himself and then he begins to discuss the most significant political and news topics of the day. During the beginning of the show he talks about the first issue and the facts surrounding it. He then has his first interview guest and asks them questions about the issue and that person's perspective. This process repeats itself a few times and you get to have the opportunity to learn more about the topics being discussed in more detail. As a result this show is very informative and is very appealing to those who enjoy learning about significant events in the world and the nation.
When it comes to target audience, Larry King Now is mainly for educated people who are well informed about world events. Those who want to learn about the latest political policies, wars, economic issue as well as scandals will have a very good viewing experience when watching this particular show. This show will be very appealing to those who enjoy watching the news and learning about events that are going on. Instead of just watching the news, people can watch this show to help give them more insight on what is happening in the world. Getting perspectives from interviews also helps gain more information about the main topics of the day. Larry King Now is one of the more informative and comprehensive shows being aired right now.
Yearly on CBS

68 Seasons,

73

Episodes - Special Event

4.5/10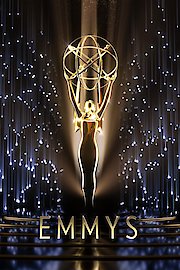 The Emmy Awards

Full Episode Guide
Season 2014
(2 clips available)
Episode 2 - The 66th Annual Emmy Awards

Watch the biggest night in television as Seth Meyers hosts the 66th Annual Emmy Awards.

Episode 1 - The 66th Primetime Emmy Red Carpet Sp...

Billy Bush presents live coverage from the red carpet of this years ceremony.
Season 2013
(40 clips available)
Episode 1 - The 65th Annual Emmy Awards

Watch the biggest night in television as Neil Patrick Harris returns to host the 65th Annual Emmy Awards.
Season 63
(9 clips available)
Season 61
(2 clips available)
If You Like The Emmy Awards, Then Try...
The Emmy Awards News
2014 Emmys: Full List of Winners
The 2014 Emmy Awards have come and gone, and with surprisingly little fanfare. Perhaps that's because the ceremony was major deja-vu from last year, featuring many of the same names taking home trophies with very few surprises. "Breaking Bad" was a deserving winner, taking home the award for Best Drama as well as writing awards, directing awards and acting awards for stars Bryan Cranston, Anna Gunn and Aaron Paul. "Modern Family" was perhaps a less deserving winner, considering it got the award for Best Comedy despite the fact that "Louie" won for Best Comedy Writing and the only actor to take home an award was Ty Burrell.
Watch the Emmy-Nominated Short-Format Programs Right Here
If you check out the list of 2014 Emmy Awards nominations, and look all the way down at the bottom of the list, you'll see a category with a confusing name: "Best Short-Format Live-Action Entertainment Program." What the heck does that even mean? Basically, a short-format program is anything that's not a full half-hour or hour-long show. As a result, you usually only see these nominees in the form of online videos that accompany full shows, as is the case with this year's "Parks & Recreation" nomination.
2014 Emmy Nominations: See If Your Favorite Show Made the List!
It's that time of year again! Time to celebrate over your favorite show's victories or rant at no one in particular over how your favorite show got snubbed. It's Emmy season. The nominations were announced this morning by Carson Daly and Mindy Kaling, and while many of the shows are familiar ones on the Emmy lists ("Breaking Bad" or "Mad Men" for example), there are some newcomers like "Orange is the New Black" and "True Detective" making a big splash.
Emmy Awards to Feature Memorial for Monteith and More
The Emmy Awards telecast always features a segment memorializing actors and industrial professionals who have passed away during the previous year, but this year's telecast will feature an extended memorial to acknowledge the passing of several high-profile celebrities. The "In Memoriam" segment will pay tribute to four actors and a writer/producer, and the segment will feature speeches by co-stars and friends of the departed stars. "Glee" star Jane Lynch will speak in memory of Cory Monteith, and Edie Falco of "The Sopranos" will speak in honor of her on-screen husband, James Gandolfini.
A Cheeky Thing Happened On Sofia Vergara's Way To Accept An Emmy
It's a law of nature: you can't stop Sofia Vergara's perfect posterior; you can only hope to contain. Hey, as Vergara's very own photos proved Monday, even containment is a 50/50 proposition. Props for poise to the gorgeous, vivacious "Modern Family" star. The timing couldn't have been much more awkward. The Colombian beauty was due shortly onstage to join in accepting the hit ABC sitcom's Outstanding Comedy Series award when her curvaceous rear decided to make a break for it and .
Best 'Emmy' Quotes
Oh, the "Emmy Awards." What fun they supply us. Great fashion, beautiful people, maybe a nip slip or two. And the quotes, of course. Nothing like a little celebrity sass on the red carpet, right? Here's a few of the juiciest ones:  "It is a marathon, not a sprint—a lot of vegetables, a lot of cross training, a lot of oxygenating my blood. Steroids, basically. I take comedy steroids." --Amy Poehler on intense shooting schedules for "Parks and Recreation" "I don't know, I think it's my child-bearing hips.
'Emmy' Fashion Fails
And now we come to the fun part of the evening. Who were the worst-dressed on the "Emmy" red carpet this year? Let's take a look at my top 10, shall we? Our "Best Dressed" list can be found here if you haven't read it yet. 1) Lena Dunham in Prada. There is no way to call this a flattering dress on Dunham in any way. It doesn't help that she looks less than thrilled to be wearing it. The dress itself isn't horrible... it has some good elements there, but Dunham's sulky expression, slouch, and the fact that it does not show off her figure to any advantage means it makes the list, hardcore.
Best of: 'Emmy' Fashion!
Ah, the "Emmy" awards. The perfect opportunity to admire a lot of pretty people who make way more money than the rest of us ever will. Money they can justify spending on these lush, gorgeous gowns. So who put their money to the best use this year (or borrowed from the best designer)? Be sure to read our "Emmy Fashion Fails" if you haven't! Here are my top 10 nominees: 1) Tina Fey, in Vivienne Westwood. The rich plum goes great with her skin tone, and the little embelishment on the bust is interesting without being distracting.
2012 Emmys: Full List of Winners
The 2012 Emmys brought us a few surprises (Aaron Paul, finally!) and a bunch of non-surprises ("Modern Family" again, and again, and again). Read on to find out who won in each category: Supporting Actor in a Comedy Series Ed O'Neill, "Modern Family" Jesse Tyler Ferguson, "Modern Family" Ty Burrell, "Modern Family" Eric Stonestreet, "Modern Family" Max Greenfield, "New Girl" Bill Hader, "Saturday Night Live" Supporting Actress in a Comedy Mayim Bialik - "The Big Bang Theory" Kathryn Joosten - "Desperate Housewives" Julie Bowen - "Modern Family" Sofia Vergara - "Modern Family" Merritt Wever - "Nurse Jackie" Kristen Wiig - "Saturday Night Live" Writing in a Comedy Series "Community" - "Remedial Chaos Theory" "Girls" - "Pilot" "Parks and Recreation" - "The Debate" "Louie" - "Pregnant" Directing in a Comedy Series Lena Dunham - "Girls" Robert R.
See Joe Manganiello (And His Blurry Butt) in Jimmy Kimmel's Emmy Promo
With the Emmys coming up, campaigning is going to kick into high gear over the next couple of weeks. But it seems as though the stars in this promo have the wrong idea. Jimmy Kimmel is hosting the Emmys this year, so naturally he made a star-studded promo for the event, because star-studded videos are kinda what Jimmy Kimmel does. The premise is this: in order to better their chances of winning, nominated stars go to Jimmy's house and offer to do chores for him. I know what you're thinking.
Mark Burnett Weighs In On 'The Voice' Emmy Noms, 'American Idol' Snubs
Following Thursday's Primetime Emmy nomination announcements, there's apparently a tide rising among primetime singing competitions. Carson Daly, Christina Aguilera, Adam Levine, Blake Shelton and Cee-Lo Green are sipping naught but champagne aboard a schooner. Before them on the beach, Team "American Idol" is buried to their necks in the sand as the waves lap at their chins. The Hollywood Reporter claims "The Voice" producer Mark Burnett awoke "in a very good mood" as a deluge of congratulatory e-mails and phone calls washed over him following his combined five Emmy nominations for NBC's hit and ABC's "Shark Tank.
Emmy Nominations 2012: Who Got Snubbed?
It's Emmy season, which means it's time for us to get irrationally upset that our favorite shows and actors didn't get nominated, or at the very least just pout about it a little and make snide comments about the intelligence of Emmy voters. The complete list of 2012 Emmy nominees was announced today, and with it came plenty of predictable nominees ("Mad Men" and "Modern Family" still dominate) and plenty of shocking snubs, as well. The biggest outrage may be the Outstanding Comedy Series category, which is as follows: "The Big Bang Theory" "Curb Your Enthusiasm"  "Girls" "Modern Family" "30 Rock" "Veep" Those are all deserving shows, but the fact that FX's "Louie" has failed to earn a nomination yet again is baffling.
Emmy Nominations 2012: See the Complete List
It's Emmy season, which can mean joy or heartbreak for those in the TV business, and plenty of room for fans to rant and rave about who did or didn't get nominated. "Downton Abbey" made a big splash this year, earning plenty of nominations in the drama categories for writing and acting, as well as a nomination for Outstanding Drama Series. "Homeland" is also getting a lot of love this year in drama, and of course there's the ever-present "Mad Men." Fans of "American Horror Story" will be happy to see that it is also one of the leaders in the nominations.
'Mad Men', 'The Office' Stars Switch Up Their Emmy Submissions
With Emmy submission season upon the television community, Ed Helms of "The Office" and "Mad Men" star January Jones have decided they'll heed words once spoken by "Cathy" cartoonist Cathy Guisewite: "If at first you don't succeed, try something different." The two are respectively swapping out their traditional Emmy categories and breaking some new ground. While the good reasons backing their respective switches abound, how the moves will pan out could vary.
View More News