Watch The Only Way Is Essex
The Only Way Is Essex which is also known by the abbreviation TOWIE is a reality type show that is set in Essex, England. The show puts what they consider to be real people in situations that have been modified. This show has been compared to the British version of the Jersey Shore.
Each season of the show there are different cast members. Each season is ten episodes long. The cast is announced to the public before the show starts so they can get a little background on the people that will be watching. The producers try to pick a diverse cast. Since the show is so popular in England there have been additional episodes made with the cast including a Christmas special.
The first season aired in 2010 which featured cast member involved in a love triangle and being a big hit with the fans. Season two which premiered in 2011 was an entertaining bunch even making their own parody of a music video. Series three which began in the latter half of 2011 saw the departure of some of the members of the original cast which were replace with new members. Season four began in early 2012 which featured many new people. The series plans on showing a live episode which is a first for this type of show. The Only way in Essex is so popular the television show is rumored to be turned into a movie.
Many of the cast members have became household names. Jessica Wright was the sister of Mark Wright who was also on the show; She recently released her first music single. Sam Faires is the co owner of a boutique and is a former model. Kirk Norcross had a revelry with another member of the show which was made public. These a just some of the cast members that have become household names and had their lives broadcast on television for all to see.
Watch Full Episodes of The Only Way Is Essex

Season 17 Episode 14
Episode 14 (34:08)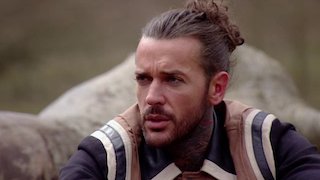 Season 17 Episode 13
Episode 13 (33:05)
Season 17 Episode 12
Episode 12 (36:39)
Season 17 Episode 11
Episode 11 (32:54)
Season 17 Episode 10
Episode 10 (34:28)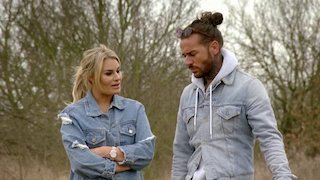 Season 17 Episode 9
Episode 9 (33:28)

Watch Episodes
Clips & Extras
The Only Way Is Essex

Full Episode Guide
Season
17
14 full episodes
Chloe L is a woman on a mission as she continues in her bid to uncover the truth behind the rumours, fresh from the allegations that Megan has slept with Jake.

Oh to the M to the G...an explosive new rumour comes to light that threatens to be the final nail in Jake and Chloe L's coffin.

The ongoing feud between the Essex girl groups reaches new heights as tensions come to a head and new rivalries emerge. Kate spots Courtney and Chloe M and takes the chance to confront Courtney about her negative attitude towards her.

The moment Essex has been waiting for dawns as Megan and Kate finally come face to face after Kate's dog comments. As Kate explains herself and puts it down to being a harmless joke, will Megan see the funny side?

Two budding Essex romances step up a gear as Megan and Pete go dog walking together, and Chloe S takes a chance with Jon and heads out on a museum date with him. With Megan and Pete getting friendlier, is Megan's feisty side starting to mellow?

It's a day of high emotion in Essex as Georgia Kousoulou gets teary eyed over the social media fall out from her comments about Courtney and Chloe.

All of Essex's favourites gather to celebrate all that is great and good about Essex with a 1920's themed celebration thrown by the original Essex golden couple Arg and Lydia.

The battle of the Alphas vs the Reals is on as the two rival boy camps square up for Essex's match of the century. The girls are present to support but animosity is in the air as Danni and are her troupe stand separate to Chloe M and Courtney.

Half of the group have headed to Gran Can but it looks like drama is playing out on both sides of the Atlantic when Billie pays a visit to Gemma, who lets slip a secret she knows about Lockie.
Season
16
13 full episodes
Episode

13

-

The Only Way Is Essexmas 2015

There's no need to be lonely this Christmas as the TOWIE gang are back on our screens with some mega festive lols and more drama than you can shake a bauble at.

The Essex clique bow out in eventful fashion, with all eyes on Jess Wright in the aftermath of Lewis' revelations about their drunken kiss. Emotions are also running high as everyone gathers to in regal fashion to celebrate Nanny Pat's 80th Birthday.

Feisty Ferne is feuding again and once more Chloe Lewis has caught her wrath. Jess shares details of her and Pete's growing intimacy with the girls and Bobby. Chloe S has a celebratory birthday lunch with daughter Madison, Danni and Bobby.

Love lives of the guys and girls of Essex have never been in such flux -things may finally be back on the up for Arg and Lydia. Liam writes a rap about his all too brief frisson with Ferne and Lewis has it out with Nicole, with heated words being thrown.

Vas is determined to put a right to his many wrongs and spends Halloween seeking out Chloe, Debbie and Lydia to apologise for his behaviour and negative comments about them.

The distance between Arg and Lydia remains after their heated words. Jess questions where her relationship is heading with Ferne, while the flirtation between Lockie and Danni continues.

Lydia continues to keep her distance from Arg. Jess is feeling guilty about where she left things with Pete at their last date. Dan sets out to surprise Kate with a big gesture and enlists the help of Diags and Lockie. Meanwhile, Nanny Pat, Carol and Debb

Lydia's trust is once again questioned by Arg's latest lies. Budding new romances Ferne and Liam and Jess and Pete go to the vineyard on a double date, where Jess showcases a new hair-do.

She may be the new in town but it seems Nicole is wasting no time in dividing Essex's male populace and tensions come to a head between Lewis and Mike at the local bingo as the boys finally sort out their differences.

The gang's Marbella escapades continue, and while Lewis gets body beautiful back in Essex, the boys spot a beauty of their own over in Spain. New hunk on the block, Mike, gives Chloe Lewis a few home truths about her relationship with Jake.

The Essex elite are back in Marbs; bigger, bronzer and with more banter than ever. But whilst Jess's 30th birthday bash promises fun in the sun, it's the on-going feud between Lydia and Vas that simmers on.
Season
15
12 full episodes
Season
14
13 full episodes
Season
13
12 full episodes
Season
12
12 full episodes, 8 clips available
Season
11
12 full episodes, 15 clips available
Season
10
12 full episodes, 6 clips available
Season
9
12 full episodes, 23 clips available
Season
8
12 full episodes, 24 clips available
Season
7
10 full episodes, 20 clips available
Season
6
10 full episodes
Season
5
10 full episodes, 1 clip available
Season
4
10 full episodes, 1 clip available
Season
3
15 full episodes
Season
2
14 full episodes
Season
1
13 full episodes, 3 clips available
If You Like The Only Way Is Essex, Then Try...
The Only Way Is Essex Video Clips & Extras
Danni and Lockie
Clip (00:45)
Ricky and Jess
Clip (02:00)
Arg Gets Friend Zoned
Clip (01:36)
Georgia Talks "Jess"
Clip (01:02)
Ferne & Billie
Clip (01:09)
Lydia Talks About Arg
Clip (01:32)
Baby Talk
Clip (01:12)