Watch The Originals
The Originals, a science fiction show set in modern day New Orleans, LA, follows the Mikaelson siblings. The siblings were first introduced to television audiences on the series The Vampire Diaries. The Originals follows the family as they face problems not only within their own group, but also from the supernatural and human characters they meet and deal with each day.
The Mikaelson family consists of Klaus played by Joseph Morgan, Elijah played by Daniel Gillies and and Rebekah played by Claire Holt. Each of these characters has their own unique personalities and quirks causing them to fight with one another on a constant basis. The family faces a unique situation though because they not only have their ordinary sibling rivalry to contend with, but they must also deal with the fact that they are The Originals, the world's very first vampires. This status makes the Mikaelsons a target for every other supernatural creature they encounter, including Klaus's one time prodigy Marcel, played by Charles Michael Davis.
Friday 9:00 PM et/pt on The CW

3 Seasons,

66

Episodes - Currently Airing

October 3, 2013
Watch Full Episodes of The Originals

Season 3 Episode 22
The Bloody Crown
Season 3 Episode 21
Give 'em Hell Kid
Season 3 Episode 20
Where Nothing Stays ...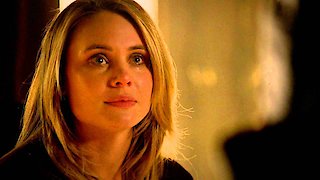 Season 3 Episode 19
No More Heartbreaks
Season 3 Episode 18
The Devil Comes Here...
Season 3 Episode 17
Behind The Black Hor...

Watch Episodes
News
Clips & Extras
The Originals

Full Episode Guide
Season
3
22 full episodes, 18 clips available
Episode

22

-

The Bloody Crown

After months of keeping dangerous threats and deadly attacks at bay, the Mikaelson siblings finally come face to face with the one person that could lead to their destruction.

Episode

21

-

Give 'em Hell Kid

After receiving new visions of the looming prophecy, Freya realizes her family is about to meet a dangerous new enemy. Meanwhile, with the help of Detective Kinney, Vincent and Kol travel to the ancestral world to thwart the witches and take back their city for good.

Episode

20

-

Where Nothing Stays Buried

In the aftermath of a ruthless plan that has left their family fractured, Klaus, Elijah and Freya desperately search for a way to take down Lucien permanently.

Episode

19

-

No More Heartbreaks

In the aftermath of a violent encounter that left Cami's life hanging in the balance, Klaus seeks support from family and allies to find a cure as he watches over Cami at the compound.

Episode

18

-

The Devil Comes Here and Sighs

As the city celebrates its annual Jazz Fest, an unlikely team of enemies sets their differences aside to take Klaus hostage. Leading the charge to get their brother back, Elijah and Freya face off against a powerful force like none they've ever seen before, while Hayley and Cami plot to rescue Klaus.

Episode

17

-

Behind The Black Horizon

When Freya is abducted, the Mikaelson brothers must set aside their differences in order to save her before it's too late.

Episode

16

-

Alone with Everybody

When rumors begin to to surface about the remaining white oak bullet, dangerous enemies attack New Orleans in an attempt to take down Klaus for good.

Episode

15

-

An Old Friend Calls

When Klaus discovers that Cortez, an old vampire seeking vengeance against him, is in New Orleans, he finds himself forced to deal with this new threat.

Episode

14

-

A Streetcar Named Desire

With the threat of the prophecy hanging over their heads, Klaus and Elijah are helpless inside a magical trap. Meanwhile, Aya and The Strix's coven of witches mix up a risky spell that could destroy one of them.

Episode

13

-

Heart Shaped Box

Ready to make her move against the Mikaelson brothers, Aurora uses Freya as bait to lure Klaus and Elijah into a dangerous trap. Meanwhile, Davina is recruited by The Strix's powerful coven of witches to perform a spell that could save the lives of her closest friends.

When a powerful weapon that could destroy the Mikaelsons ends up in the wrong hands, Klaus finds himself head to head with an unlikely foe. Meanwhile, Elijah's attempt to reclaim control of The Strix leads to a violent showdown and the emergence of a potential new leader.

Episode

11

-

Wild at Heart

While Klaus deals with personal matters at home, Elijah is hesitant to team up with Aya after learning she may have knowledge of an elusive weapon that could kill an Original vampire for good. Meanwhile, feeling isolated, Davina is left conflicted after she is approached with an enticing offer that could bring her one step closer to reuniting with Kol.

Episode

10

-

A Ghost Along The Mississippi

Following the horrific plan that left Cami dead, Klaus declares war on Aurora and Tristan. Meanwhile, Vincent is forced to use his magic against his will.

When an affliction threatens to expose one of Freya's siblings, she searches for a way to reverse the crippling curse despite being the target of The Strix's latest plan.

Episode

8

-

The Other Girl in New Orleans

Episode

7

-

Out of the Easy

With a grim prophecy looming over them, Klaus and Elijah invite Lucien, Tristan and Aurora to a Thanksgiving gathering in an effort to establish peace. When Aurora reveals that she has powerful leverage over Klaus, Hayley and Freya take matters into their own hands.

Episode

6

-

Beautiful Mistake

Elijah and Freya protect Rebekah who may be the target of The Strix's latest plan. Elsewhere, Klaus tries to find out where Aurora's loyalties lie.

Episode

5

-

The Axeman's Letter

As the war among the sire lines worsens, Klaus's past catches up to him once again. When Elijah becomes suspicious of Tristan, he enlists Marcel's help to find out what he's up to.

Episode

4

-

A Walk on the Wild Side

In an effort to find out what his old acquaintance Tristan is really up to in New Orleans, Elijah considers attending a gala thrown by a mysterious group of ancient vampires known as The Strix, while Hayley invites herself to be his plus one.

Episode

3

-

I'll See You in Hell or New Orleans

With increasing tension, Klaus and Elijah are forced to work together in order to uncover Lucien's true motives in New Orleans.

Episode

2

-

You Hung the Moon

Elijah and Jackson become worried when Hayley fails to show up during the full moon. Meanwhile, Cami approaches Klaus with her theory on who is behind the series of murders in the French Quarter.

Episode

1

-

For The Next Millennium

In the third season premiere, Klaus is suspicious of an old vampire friend's mysterious agenda involving the Mikaelson's remaining sire lines. Meanwhile, Hayley struggles with being cursed to her wolf form in the bayou.
Season
2
22 full episodes
Episode

22

-

Ashes to Ashes

In the season finale, the Mikaelson siblings race against the clock as they prepare for the fight of their lives.

Episode

21

-

Fire with Fire

Klaus and an unlikely friend plan revenge against Klaus's family.

Episode

20

-

City Beneath The Sea

Dahlia shares with Klaus some shocking news about baby Hope and proposes a plan. Elijah and Freya have different views on dealing with Dahlia. Vincent presents Davina with an interesting offer. Hayley make a choice regarding her and Hope's future.

Episode

19

-

When the Levee Breaks

Hayley and Klaus need to hit a deadline to turn over Hope, which causes Klaus to proceed with a dangerous plan.

Episode

18

-

Night Has a Thousand Eyes

Episode

17

-

Exquisite Corpse

Klaus tries to put aside his mistrust for Freya so that he can save Rebekah's life.

Episode

16

-

Save My Soul

Klaus extends an invitation to Freya to come to the compound to learn more about her past with Dahlia.

Episode

15

-

They All Asked For You

Klaus clashes with Hayley and Jackson.

Episode

14

-

I Love You, Goodbye

Elijah is suspicious that Klaus is up to something. Kaleb needs Rebekah's help.

Episode

13

-

The Devil is Damned

Vincent joins with a powerful figure from his past. Klaus needs to learn to trust his siblings.

A strange girl at the asylum catches Rebekah's attention. Hayley struggles to be honest with Jackson.

Episode

11

-

Brotherhood of the Damned

Vincent has more power than ever before, and he uses it to casts a spell that traps Klaus and Elijah.

Episode

10

-

Gonna Set Your Flag On Fire

Rebekah takes action due to Elijah's odd behavior. Esther forms a new alliance.

Episode

9

-

The Map of Moments

Rebekah reunites with her brothers and convinces Elijah and Klaus to participate in a family tradition from their childhood.

Episode

8

-

The Brothers That Care Forgot

Rebekah goes on the run after she discovers that Esther knows her location.

Episode

7

-

Chasing The Devil's Tail

Klaus discovers that Elijah is affected by Esther's magic.

Episode

6

-

Wheel Inside the Wheel

Klaus demands that Esther let Elijah go, but Esther reveals secrets from Klaus' past.

Esther wants to prove to Elijah that her plan is best. Hayley realizes Klaus is in trouble. Cami becomes a hostage.

Episode

4

-

Live and Let Die

Davina and Mikael head to the family cabin. Hayley discovers Vincent is building a werewolf army and is enlisting naive teenagers.

Episode

3

-

Every Mother's Son

When Klaus and Elijah receive a cryptic invitation to dinner from their mother Esther, they find themselves preparing for the worst.

Episode

2

-

Alive and Kicking

Klaus hopes Hayley will re-establish herself in her pack. Cassie is arousing suspicions.

Klaus is plotting his revenge against the Guerrera werewolves.
Season
1
22 full episodes
If You Like The Originals, Then Try...
Most Popular The Originals Episodes
Season 3 Episode 22

The Bloody Crown

5/20/2016

Season 3 Episode 1

For The Next Millennium

10/08/2015

Season 1 Episode 1

Always and Forever

10/03/2013

Season 1 Episode 18

The Big Uneasy

4/15/2014

Season 1 Episode 2

House of the Rising Son

10/08/2013
The Originals News
No More TV Vampires? Will 'The Originals' Be Back Next Season?
The CW's series is home to some of the last remaining vampires on TV. Does this endangered species have any hope of avoiding extinction?
New on Netflix for October
Series on The CW have been generating a lot of popular content lately, and Netflix has some catching up to do. Many of the network's series will debut new episodes on the service in October.
The Originals Video Clips & Extras
The Originals | Season 4 Trailer | The CW
Clip (01:11)
The Originals | The Originals Season 4 Photoshoot | The CW
Clip (00:56)
The Originals | Season 4 Comic-Con: First Look Trailer | The CW
Clip (04:12)
The Bloody Crown
Preview (00:22)