Eyewitness to Jesus
This is a documentary television show. It is about a recent archaeological find. A papyrus document fragment was found recently. This documentary show explores the possible link it has to the Gospel of Matthew and the life of Jesus Christ. This show takes an in-depth look at the impact this document could create. It has implications for both the religious and scientific communities.
1 Season,

1

Episode

April 5, 1998

/

10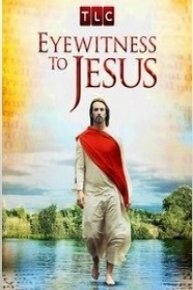 Eyewitness to Jesus Full Episode Guide
Episode

1

-

Eyewitness to Jesus

Follow journalist Matthew d'Ancona as he investigates scholar Carsten Peter Thiede claims that the Magdalen papyrus proves that St. Matthew wrote his gospel soon after Christ lived.