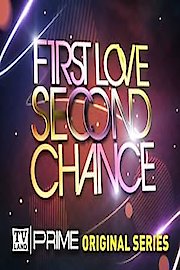 Watch First Love, Second Chance
First Love, Second Chance is a unique reality TV series that aired in 2010 on the TV Land network. The series explores the fascinating world of relationships, love, and second chances, with each episode delving into the dynamics of a unique and compelling love story.
The premise of the show stands out amongst reality shows. It gives former couples the chance to rekindle their relationship after having spent years apart. This is not simply a show about love or couples, but it serves as an exploration of emotional journeys, historical connections, changing times, life decisions, and the indomitable power of love that often prevails against all odds. The show's evocative storytelling takes the audience on an emotional rollercoaster, as audiences watch past couples navigate the complexities of their revived relationships.
Each episode of First Love, Second Chance presents the story of a different couple, providing a fair amount of variety in each episode. These are not just any couple though, they are ex-lovebirds who, after having separated due to different reasons, from geographical distance, timing, or personal choices, get an opportunity to revisit their relationship.
The show pairs these individuals for a week, offering them the much-needed time to reconnect, talk about their past, understand each other's present, and most importantly, try to see if they can stand a future together. This is done in a real-world setup and not in isolation, for they don't only get to live together for a week but they are introduced to each other's friends and family, offering a chance to get a comprehensive view of each other's lives.
The structure of First Love, Second Chance ensures that each episode stays fresh and engaging. Each couple's unique backgrounds and the reasons that led to their separation, their individual growth in years of separation, and their new-found perspective when they reconnect, all form the threads of the narrative. The couples' history, family, and friends provide valuable insights and distinct perspectives on their relationships, making the journey all the more riveting.
The fact that the participants on First Love, Second Chance are not stereotypical reality-TV personalities adds more credibility and authenticity to the show and provides a very 'real' and raw experience. As they navigate through a rush of emotions from nervousness, excitement, fear of rejection, to possibly love and acceptance, it is difficult for the viewers to not root for them or feel their pain.
The narrative pacing of the series is also something that stands out. Despite telling a full love story in the span of each episode, First Love, Second Chance does not rush through the plotlines. Instead, it takes time to let the stories mature and develop, thereby allowing the viewers to emotionally invest in the couples' journey. The stories often unravel with a mixture of heartfelt moments and tense disagreements, inherent in any process of rediscovery.
Remarkably, First Love, Second Chance not only serves as a storytelling medium for love lost and possibly regained but also profoundly explores the themes of nostalgia and the intriguing "what if" scenarios that moved past couple can experience. Each episode leaves the audience pondering over their own first loves and romantic journeys, and the idea that, perhaps, the essence of true love might indeed stretch across time and change.
What makes First Love, Second Chance particularly engrossing is its unpredictable nature. As these couples move through their week of bonding, rediscovery, and emotional openness, there's a palpable suspense that keeps viewers tuned in. Will they revive the love that was, choose to take their separate paths again, or walk away with a newfound respect for each other?
Ultimately, First Love, Second Chance is as much about love as it is about life, growth, and personal understanding. It presents the audience with heartfelt narratives of individuals coming together after years apart and gives them a chance to reflect on their own life choices concerning love and relationships. Full of emotional ups and downs but never shying away from reality, First Love, Second Chance is not the typical reality love fare. It's a rumination on life, love, and the chance to reignite the flames of a relationship from a bygone era.
First Love, Second Chance is a series that is currently running and has 1 seasons (6 episodes). The series first aired on March 10, 2010.