Frisky Business
Take a revealing behind-the-scenes peek at the United Kingdom's largest sex toy retailer. From product design to customer service, follow the employees of Lovehoney, as they face the highs and lows of everyday office life with a sense of humor, while catering to the risqu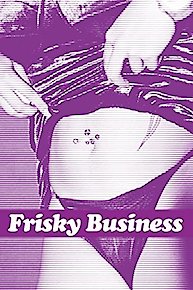 Frisky Business Full Episode Guide
At Christmas-time, Tracey Cox pops by with an idea for a new app.

In a risky move for the business, the owners buy their first high street store and enlist two fashionistas to help them with the launch.

Lovehoney launches a new customer care centre in Australia. Plus the UK team prepare to visit an event in Hannover.

The shop launches a new range of adult toys at a tattoo convention.

The team ask the public to design their newest toy.

Behind the scenes documentary following the UK's top online sex toy retailer Lovehoney and it's owners Neal and Richard.