Last Laugh
Satirical review of the main events in the news in 2005. It's an annual comedy special produced by Comedy Central and hosted by Carlos Mencia and David Spade. These comedians roast everyone. From celebrity relationships, to historical revelations, and even the new Pope. Nobody is safe from their rapier wit.
If someone made headlines, it is likely they were attacked by these two sharp tongued devils, with merciless abandon, to the mirth of the viewers. Absurd, tacky, tasteless, and judgmental are their punchlines. Laughter ensues.
Sunday 9:00 PM et/pt on Comedy Central

3 Seasons,

3

Episodes

December 11, 2005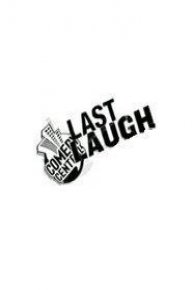 Last Laugh Full Episode Guide
Episode

1

-

Last Laugh '07

Comedy Central helps you process the yearly information overload! Last Laugh '07, featuring Lewis Black, Dave Attell and D. L. Hughley, looked back at everything from Britney Spears to Larry Craig, from NASA astronauts on the run to socialites behind bars, from dogfighting to "bro" tasering.
Episode

1

-

Last Laugh '06

Last Laugh '06, featuring Lewis Black, Greg Giraldo, Patton Oswalt and Rob Corddry, took on hot topics such as Mel Gibson's DUI, Snakes on a Motherf**king Plane, Taylor "Soul Patrol" Hicks and Katie Couric's departure from the Today Show.
If You Like Last Laugh, Then Try...