Oceans Blue
This is a documentary type series. It takes viewers deep under the ocean to examine the geology as well as the plant and animals life that lives hundreds of feet below the surface. The viewer will get to see underwater hot vents and volcanoes as well.
Sundays at 9:00 pm et/pt on Planet Green

1 Season,

6

Episodes

August 8, 2010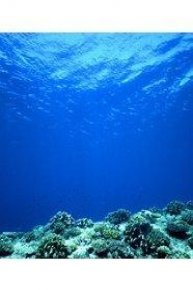 Oceans Blue Full Episode Guide
The team explores the Arctic ocean to determine if animals are in danger, which are thriving and man's influence.

Episode

5

-

Atlantic Ocean

The team explores the Atlantic Ocean, home to an ever changing diverse ecosystem and the impact of man.

The Indian Ocean was the first body of water humans ever encountered. It also contains some of the world's most pristine coral reefs.

Episode

3

-

Southern Ocean

The Southern Ocean, near Tasmania, is the home to a beautiful kelp forest and an abundance of life, but as of late has been in decline.

The team explores the Red Sea which has some of the hottest waters on earth.

Episode

1

-

Sea of Cortez

The sea of Cortez is home to an array of life, including whales, sea lions and squid.