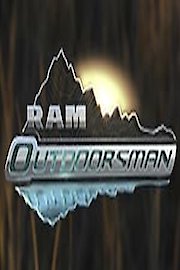 Watch Ram Outdoorsman
Ram Outdoorsman is an exhilarating television show that explores the art of hunting and fishing in the great outdoors of North America. This Outdoor Channel program features the passionate and experienced outdoorsman, Chris Dorsey, as he embarks on thrilling adventures in pursuit of trophy game.
Each episode of Ram Outdoorsman follows Chris, along with various celebrity guest hunters, as they venture into the rugged wilderness to track down big game animals, including deer, elk, moose, and bears. The show also highlights the thrill of fishing as Chris and his companions navigate lakes, rivers, and streams in search of the perfect catch.
But Ram Outdoorsman is more than just a hunting and fishing show. It's a celebration of the natural world and the joys of being in the great outdoors. As Chris and his guests explore some of the most breathtaking landscapes in North America, viewers are treated to stunning visuals of mountains, forests, and bodies of water, all artfully captured on film.
One of the standout features of Ram Outdoorsman is the close relationship that Chris and his guests have with their Ram trucks. Viewers are often treated to footage of these powerful vehicles navigating steep inclines, rocky terrain, and even through shallow rivers. The Ram trucks serve as an essential tool for these hunters, providing reliable transportation and ample space to store equipment and trophies.
As a host, Chris Dorsey is an engaging and knowledgeable outdoorsman who exudes a deep passion for hunting and fishing. With over three decades of experience in the field, he has become an expert in his craft and is always willing to share his wisdom with his audience. In addition, he is a skilled storyteller, regaling viewers with tales of adventures and close encounters with wildlife.
Joining Chris on his adventures are a number of celebrity guests, including actors, musicians, and sports stars. These guests bring their unique perspectives and often add an element of humor to the show. One standout guest is actor Gerald McRaney, who frequently appears on the program and has become a fan favorite.
The production value of Ram Outdoorsman is impressive, with high-quality camera work, crystal-clear sound, and stunning aerial shots of the landscapes. The show also features a memorable soundtrack, with upbeat country songs and compelling original music.
Overall, Ram Outdoorsman is a must-watch for anyone who loves hunting, fishing, or simply being in the great outdoors. With its thrilling adventures, breathtaking scenery, and engaging hosts, this Outdoor Channel program is sure to leave viewers feeling inspired and eager to explore the natural world around them.