Saved
Life isn't always a cake walk, so for those moments when a little extra faith is needed, Saved recounts true stories of people who were at the brink of facing death, but a force bigger than them intervened. In these stories, for these survivors, the force that intervened turned out to be animals. Animals are known to have outstanding survival instincts, and sometimes, they use those instincts to help humans survive, too.
Wednesday 8:00 PM et/pt on Animal Planet

1 Season,

6

Episodes

September 7, 2011

/

10

Cast:

Tom Everett Scott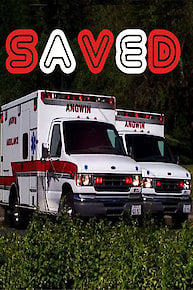 Saved Full Episode Guide
Episode

6

-

Alan Revercomb / Rebecca Northern

A Vietnam vet abuses drugs and alcohol for 30 years to cope with his PTSD flashbacks. A woman loses the will to live after having a stillborn birth.

Episode

5

-

Temple Grandin / Jason Schindler

An autisitc woman suffers from bullying by her peers, social anxiety, and crippling panic attacks. A man is attacked while defending his family from a black bear. Both claim they were preserved due to the unique relationship they shared with animals.

Episode

4

-

Maya Pieters / Kareem Rosser

A girl has a rare genetic condition that leaves her suffering from life threatening seizures. A teenager is paralyzed with fear after his best friend is murdered. Both claim their lives were saved due to the unique relationships they shared with animals.

Episode

3

-

Patrick Major / Michael Bosch

Episode

2

-

Justin Rollins / Pali Boucher

A family struggles to cope with the unexpected loss of their son, who was killed in action while serving in Iraq. A woman battles drug addiction for over 25 years.

Episode

1

-

The Woolverton Family / The Haskell F...

Stories of survivors of 9/11 and how their dogs helped them in the face of tragedy. A girl and her nanny race through the chaotic streets as the Twin Towers collapse. Three firefighter brothers respond after the attacks.