Secret Brazil
This series takes a look at the wildlife that calls Brazil home. The viewer will see hosts Lawrence Wahba and Haroldo Palo Js. As they find some giant snakes, wild pigs, and even jaguars. This show will also show an anaconda that is 26 feet long among other wild animals.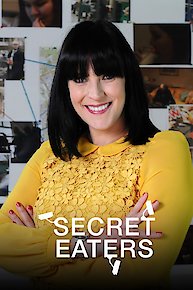 Secret Brazil Full Episode Guide
Brazil's giant snakes, dangerous wild pigs and hungry alligators are recorded by Filmmakers Lawrence Wahba and Haroldo Palo Jr. They also capture two male jaguars accepting each other's presence. 10,000 caimans gather together, an anaconda which is nearly 26 feet long, a baby otter's first swim and a jaguar making a meal of a capybara.

Episode

2

-

Cannibal Caimans

Watch as heavy rains transform the dry land of the jaguar into a water world. Giant river otters prepare dens, warning off jaguar intruders. Caimans and giant storks feast on fish in lagoons. The tallest birds in the Pantanal build their nests on trees along the river; caimans nest at ground level.

Episode

1

-

Jaguar Rising

Brazil's Pantanal becomes a territory for big cats as the flood waters drain away. Watch a rare site of two jaguars together, scientists once believed they were aggressive loners. Also, take a look at potentially the first time a jaguar family has been filmed together.