The Girls Of Hedsor Hall
Twelve girls from America are sent to the UK to an exclusive finishing school called Hedsor Hall. While they are there, they will learn such skills as etiquette, anger management, job training and the art of living in harmony with other girls from different backgrounds. The young woman who shows the most improvement over the course of the program will receive a hundred thousand dollars.
1 Season,

8

Episodes

February 9, 2009

/

10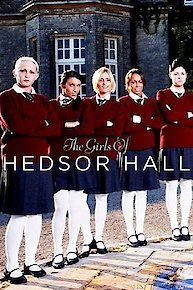 The Girls Of Hedsor Hall Full Episode Guide
The girls learn that one of them will be going home that night after their final tests in etiquette, cooking, and flower arrangements.

The girls are made responsible for new students at Hedsor Hall that seem even worse than their own group.

The girls get a taste of the real world, London style, as they are introduced to their next challenge. They are challenged to work for 24 hours at the Palm Hotel in London, as cooks, housekeepers, and receptionists.

Episode

5

-

Country Weekend

Now that the competition has dwindled to only half a dozen girls, the instructors need to make things even more challenging. They inform the girls that a group of eligible bachelors will be visiting for a country weekend. The girls are expected to be proper hostesses, and remain ladylike through the whole weekend, even while the boys spend the night at Hedsor Hall!

Episode

4

-

Anger Management

The sordid pasts of the women are on display and they must learn to control their emotions.

Episode

3

-

Expanding Horizons

In order to expand their horizons, the ladies attend a pheasant hunt and prepare a complex meal.

The ladies abuse a wine-tasting lesson.

Episode

1

-

Assessment and Appearance
If You Like The Girls Of Hedsor Hall, Then Try...