The Life
The Life is a 2015 movie starring Joel Edgerton, Dane DeHaan and Robert Pattinson. The premise is that a Life Magazine photographer undertakes the assignment to shoot pictures of James Dean. This cultural icon of the 1950s is about to release his movie, East of Eden. The story follows the photographer and James Dean as they travel from Los Angeles to New York to Indiana. Anton Corbijn, director, said that ""With Life it
1 Season,

3

Episodes

January 7, 2016

/

10

Cast:

Jackie Gleason, Rosemary DeCamp, Lanny Rees, Sid Tomack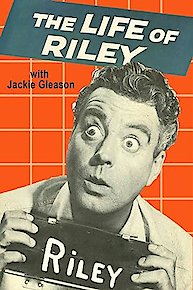 The Life Full Episode Guide
Episode

3

-

A Western Story

We follow good friend Jason Matzinger of Into High Country, as he hunts antelope with both Tom Petry and Jason Kalafut behind the lens.

Episode

2

-

A Graduates Success

Follow friend and video school graduate, Josh Deberry and his progression thru our video schools and what he has learned to put him in a place in the industry that he had always dreamed of. His skills are then put to the test on an Alberta bear hunt.
If You Like The Life, Then Try...