This Is Justin Bieber
This is Justin Bieber is a Christmas TV special showcasing 17 year old Justin's 2011 London Christmas tour. It includes some biographical information. Justin Drew Bieber, born in Stratford Ontario Canada on March 1,1994, always performed music. The London tour showcased his Christmas album, Under the Mistletoe. Justin was in great form, prancing across the stage, doing a somersault, and then knelt down reaching for the extended hands of some fans in the front row. He sang jazzed up classic Christmas carols: "Santa Claus is Coming to Town" and "The Little Drummer Boy." He also sang his big hit, "Baby." Justin toured Chelsea in an open-topped double-decker bus. He also visited some cancer stricken patients at Teenage Cancer Trust, his favorite charity.
1 Season,

1

Episode

December 21, 2011

/

10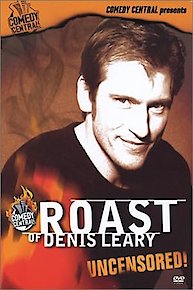 This Is Justin Bieber Full Episode Guide
Episode

1

-

This Is Justin Bieber

Justin Bieber performs some of hs best know hits as viewers get an inside look at his life.
This Is Justin Bieber News
Justin Bieber Graduated High School While Finishing Album
Well, he's traveled the world, made millions, and scored a smokin'-hot girlfriend. That's quite a bit off the bucket list. It's a wonder that, for Justin Bieber, finishing high school doesn't seem more anti-climactic. Bieber reportedly finished up his diploma's course work while finishing up his latest album, Believe.
Justin Bieber Devotes New Song To Mariah Yeater
Oh, come on, Justin Bieber. Be the bigger man. Because the world anxiously awaited a retaliation track from a sawed-off, 19-year-old Canadian Mormon, pop music's most beloved niche artist has been working out a song devoted to baby-mama scammer Mariah Yeater, The (U.K.) Sun reports.