Unprotected Sets
UNPROTECTED SETS will take a raw, unfiltered look at stand up through the eyes of the funniest up and coming comedians from across the country. Shooting in Portland, San Diego, D.C., Minneapolis and Atlanta, each episode presents a compelling portrait of a comedian on the verge of breaking out to become the next big name in comedy. The diverse lineup of breakout talent offers insights into the motivations behind baring one's soul for a living. Their dynamic, personal, and hilarious performances - where nothing is off limits - will show us exactly how, in their own inimitable way, each comedian turns life into art.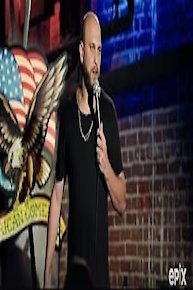 Unprotected Sets Full Episode Guide
Episode

7

-

Becky Braunstein

Episode

6

-

Rob Christensen

The story of Rob Christensen, who turned his life around with stand-up.

Named Atlanta's best stand-up comedian in 2017, Mia Jackson has caught the eye of comedy superstar, Amy Schumer. She is the country girl next door you want to be best friends with as she delivers hilariously snarky jokes about highly relatable subjects. She's proving to audiences everywhere that she can handle herself in this "Boys Club" of comedy.

Episode

4

-

Rocky Dale Davis

Daniel is a fifth-generation Texan. Growing up in the nineties in Hurst, Texas as a gay boy who didn't fit in had its challenges. Daniel's unique take on being an empowered gay man in the heart of Texas is as powerful as it is funny.

Raul was born in Mexico, crossed the border with his family, and was raised in Texas. After serving three tours of duty on the front lines of Afghanistan and Iraq for the US Army, Raul sought the comfort of comedy to help with his PTSD. He truly sees the comedy in tragedy and his act highlights the lighter side of everyday life and war.

Episode

1

-

Zainab Johnson

When you are one of thirteen children you've got to stand out - or stand up - to get attention. After her dreams of becoming a WNBA player were cut short by a tragic accident, Zainab found her way to the stage - and now she is about to break out from the pack again. Her smart and edgy storytelling is informed by her experiences growing up in Harlem in an African-American Muslim family.