Watch Addicted to Beauty
Series Length:
1 Season,

9

Episodes
Schedule:
Tuesday 11:00 PM on Oxygen
Description:
Oxygen is pulling back the curtain and revealing all in the world of medi-spas with a new office docu-series, "Addicted to Beauty". As seen through the eyes of the larger than life staff at one of the country's hottest beauty enhancement facilities in California, the eight one hour episodes examine the young, attractive and broke who come in for spray tans and hits of Botox, to the very wealthy who are looking for tummy tucks and boob jobs.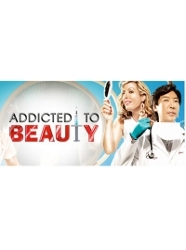 View More Clips & Extras

Addicted to Beauty

Full Episode Guide
Season 1
(29 clips available)
The anxious staff prepares for their big presentation.

Natasha spray tans Ronnie before going to the beach.

Shannyn blows off some steam while getting her eyebrows done.

Episode 5 - The Ultimate Facelift

Gary shows off his sales skills.

Episode 4 - The Devil Wears Bronzer

Episode 3 - Have You Seen Dianne?

Episode 2 - Show Me the Money

Episode 1 - Changes in the Air

Episode 0 - Web Exclsives and Outtakes
If You Like Addicted to Beauty , Then Try...