Watch CBS Evening News
Schedule:
Daily 6:30 PM et/pt on CBS
Description:
CBS Evening News is aired on CBS that is a famous news show known for their quality news and nightly updates on some of the world's most biggest issues. Many people who watch this news show are oftentimes shocked at the great quality news that they always have. They barely ever have bad news updates since everything is always checked. CBS Evening News has several people reporting from different places depending on where the news is coming from. They like to air anything that is going to benefit everybody that is watching. Celebrities are not often talked about on this news program unless there is a lot of issues being handled regarding that celebrity.
If you are very into nightly news and watching what is happening in other parts of the world, then the CBS Evening News is worth watching in the end. CBS Evening News is one of the best places to watch all kinds of news because of the great updates that are made with CBS and how they always showcase interesting news feeds constantly. CBS has been known for offering great news even in the mornings with great tv programs for morning news. You will find that CBS is a great channel that airs many television shows and tons of different news programs that can be quite educational.
Children do not need to watch the CBS Evening News Channel at all, and you will find that adults are the ones that really do need to watch this channel. There are tons of people who really do forget to look into watching the news on this channel, but it definitely is worth considering if you want to stay up to date with as many things as possible. Most people forget to look into the news, but it surely is helpful in the long run. News on the election, the president, and all about different natural disasters. Evening news is very important to look into to save you time and money in the long run.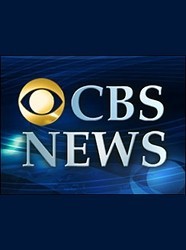 If You Like CBS Evening News, Then Try...