Watch Dates from Hell
Dates From Hell is an epic reality and documentary television series that primarily airs on Investigation Discovery, also known as ID Discovery. This reality documentary television series has been rated as PG. Dates From Hell was directed by Jason Sklaver and it was produced by many outstanding producers such as David Price, Conall Jones, Alyson Charles, Thomas Cutler, Matt Sharp, and Jason Sklaver.
This reality documentary television series is mainly focused on various different men and women, of all ages, races, and cultures, describing their own personal experiences of Dates From Hell that they faced at one point in their lives. It doesn't matter whether they met these Dates From Hell online, through friends, or just about anywhere, all these dates end horribly, like something out of a horror film or terrible nightmare. Each date starts out perfect with maybe a dinner, a movie, or just going out and having fun. Unfortunately, shortly afterwards things take a turn for the worse, leaving these men or women fighting for their lives to escape. Dates From Hell even does reenactments of each person's story, so viewers can really see the true horror these people faced. They share their stories with the viewers in hopes to help teach people what to do if caught in a similar situation and to always be cautious when going out on dates.
Dates From Hell is not about dates that were boring or the person was annoying and talked to much. These are all dates that start out good, but end in a situation that is life and death. From being locked in a trunk trying to escape, being beaten, captured, to all the unthinkable. This television series truly shows how careful you must be when going out on dates and how unpredictable a person can be. You will learn that even the best of dates can end in a tragic event and that sometimes people are not the people the first appear to be.
Watch Full Episodes of Dates from Hell

Season 3 Episode 6
Blood Red Proposal
Season 3 Episode 5
Piece of My Heart
Season 3 Episode 4
Dr. Feelgood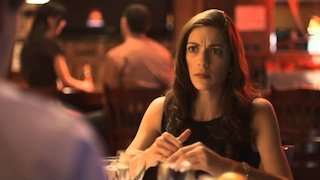 Season 3 Episode 3
Long Kiss Goodnight
Season 3 Episode 2
Nightmare at Lover's...
Season 3 Episode 1
Kiss Me, Kill Me

Watch Episodes
Clips & Extras
Dates from Hell

Full Episode Guide
Episode

6

-

Blood Red Proposal

Debra and Alfonso have been dating a few weeks, but always on group dates. But tonight, Alfonso has something else in store, and wants to go out alone. After a romantic dinner, they go to the park where he proposes. But before she can answer, their date takes a violent turn.

Episode

5

-

Piece of My Heart

Janae is a young college student in New York City. After going on a date with a local man, her ex-boyfriend confronts her and gets aggressive with Janae and her new date.

Cherie connects with a handsome doctor online. They meet up and spend a sunny afternoon on his boat in Portsmouth, RI. But their carefree date is about to get dangerous.

Episode

3

-

Long Kiss Goodnight

Dick and Jean decide to make things work and meet for a romantic dinner in San Jose. But Jean quickly learns that old habits die hard. What started as a reconciliation turns deadly.

Episode

2

-

Nightmare at Lover's Lane

Episode

1

-

Kiss Me, Kill Me

Kay is thrilled when new kid Scott asks her out. He is quite the gentleman, but he suddenly turns into a nightmare when it's time for her to go home.
Season
2
16 full episodes
Episode

16

-

Love You To Death

During a romantic night out, Jessica and Glenn decide to hold out for the sunrise. But before the dawn, a sudden attack with a butcher's knife will leave one of them clutching to life.

Episode

15

-

Dream Date, Hell Date

A dream date at a park turns into deadly chaos.

A romantic Valentine's Day getaway turns deadly.

A woman's birthday celebration with her boyfriend becomes dangerous.

Episode

12

-

Misery Loves Company

Bartender Aretha's old boyfriend is jealous of Carey, her new man who she's hoping will treat her like a princess. But her dream date gets hijacked when she's taken prisoner in a house of horrors. Somehow she must escape her savage captor, or die.

Episode

11

-

Blood Red Carpet

A woman is on a date with an old flame, who happens to be a musician, when a surprise visitor attacks.

Episode

10

-

A Date with Hate

A date at a swanky Manhattan club becomes violent.

Episode

9

-

Roll of the Die

A date at a golf tournament turns deadly.

Episode

8

-

Slice of Love

An online romance becomes dangerous.

After a ruinous marriage, Catherine retreats to the world of online dating and soon meets a potential soulmate. But when the wrong man shows up at her door, her long-awaited evening of romance becomes a cruel lesson in fear and survival.

Episode

6

-

Say Yes or Die

Kevin seems to be the perfect man who wants to make Natalie his queen. But she's far from ready to commit. Their date was supposed to be a romantic heart to heart. Instead it becomes an assault of unimaginable horror and gore.

Episode

5

-

Blood Red Roses

A breakup turns deadly when a samurai sword gets involved.

A woman is attacked while on a date with a Navy veteran.

Episode

3

-

Bullet for My Baby

A teenage couple's romantic spot at an abandoned bridge turns deadly.

A college couple sneak away for a spontaneous night out, but their romantic encounter turns into a violent assault.

Episode

1

-

First Date, Last Date

In the second season premiere, a man's date with his dream woman ends in violence.
If You Like Dates from Hell, Then Try...
Dates from Hell Video Clips & Extras
Dating Red Flag: Cyber Dating | Dates From Hell
Clip (04:38)
Dating Red Flag: Kidnapping | Dates from Hell
Clip (03:39)
Online Dating Horror | Dates From Hell
Clip (01:52)
What If You and Your First Date Were Kidnapped? | Dates From Hell
Clip (01:59)