Watch Great Performances
Great Performances is a television show that airs on PBS which showcases some of the best performances made on plays, shows, and all kinds of broadway shows. It has been in existence ever since the early 1970's showcasing some of the best performances on broadway and other plays. The point of the series is to be an anthology of musical performances, so you will learn a whole lot about different performances and what makes them just so unique and worth using. What makes Great Performances so unique is the fact that the stars are always very well respected. Julie Andrews was very often praised for her great amount of hard work added into this show.
Great Performances has showcased the performances from operas, plays, broadway shows, ballets, and all kinds of concerts. If there was a singer in the past who performed perfectly all the time, then Great Performances would actually portray and showcase those exact performances. The show was meant to show people the hidden broadway performances that oftentimes wouldn't be seen. Those who will enjoy this show the most are those who love music, performing, and definitely enjoy seeing broadway plays come to life in a single show all at once.
The show has produced a wonderful spin-off that involves mostly dancing and performances. It definitely is tough at times to find a show like this one, especially since there aren't that many shows like this. Musical shows are always very interesting, and it is worth the time in the long run to consider watching Great Performances if you enjoy music. What most people enjoy so much about this show is the unique learning experiences and knowledge that is explained during the performances which they show on the series. Having created dozens of episodes, you will find this great show to be interesting, fun, and definitely worth experiencing.
There are tons of shows that do not go deep into different musical performances. Great Performances is definitely one of the best available and can be perfect to watch with your family whenever it airs. The show is simple and easy to follow, and you can also gain a glimpse just a few of the best performances that ever took place. Watch Great Performances if you love music and performing.
Friday 9:00 PM et/pt on PBS

15 Seasons,

136

Episodes - Currently Airing

November 4, 1972

10

/
Watch Full Episodes of Great Performances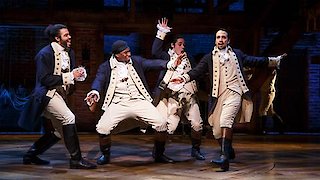 Season 42, Episode 19
Hamilton's America (01:23:36)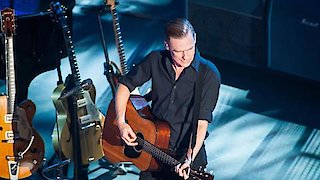 Season 42, Episode 18
Bryan Adams in Conce... (01:13:10)
Season 42, Episode 14
Chita Rivera: A Lot ... (53:14)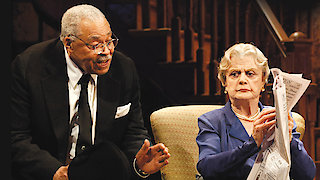 Season 42, Episode 12
Driving Miss Daisy (01:23:30)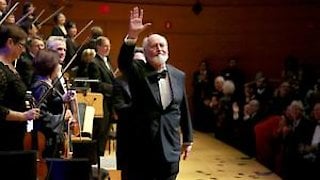 Season 39, Episode 11
Dudamel Conducts a J... (01:25:46)
Season 39, Episode 10
Boston Symphony Orch... (01:51:15)

Watch Episodes
Clips & Extras
Great Performances

Full Episode Guide
Season
42
4 full episodes
Episode

19

-

Hamilton's America

Hamilton's America, the documentary film that brings history to vivid life through the lens of Lin-Manuel Miranda's pop culture Broadway phenomenon Hamilton

Episode

18

-

Bryan Adams in Concert

Episode

17

-

Il Trovatore

Season 10 opens with Verdi's "Il Trovatore," in which long-lost brothers (Dmitri Hvorostovsky, Yonghoon Lee) compete for the affections of the same woman (Anna Netrebko). Dolora Zajick costars as Azucena, the gypsy with a dark secret.

Episode

16

-

From Vienna: The New Year's Celebrati...

Julie Andrews hosts the annual New Year's Day celebration with the Vienna Philharmonic.

Episode

15

-

Andrea Bocelli: Cinema

Tenor Andrea Bocelli pays tribute to songs from the movies; with David Foster.

Episode

14

-

Chita Rivera: A Lot of Livin' to Do

A retrospective of Broadway legend Chita Rivera's career. Luminaries Dick Van Dyke, John Kander, Carol Lawrence, Ben Vereen, and others pay tribute to the dynamic singer, dancer, and actress. Anita in "West Side Story," Rosie in "Bye Bye Birdie," Velma in "Chicago," --- these are just some of the iconic roles created by the two-time Tony Award winner. Also see her newly filmed concert repertoire.

Episode

13

-

Vienna Philharmonic Summer Night Conc...

The Vienna Philharmonic performs an open-air concert from the gardens of Austria's Imperial Schonbrunn Palace. Zubin Mehta conducts, with pianist Rudolf Buchbinder as soloist, in works by Grieg, Sibelius, Richard Strauss and Johann Strauss II.

Episode

12

-

Driving Miss Daisy

Performance by James Earl Jones and Angela Lansbury.
Season
39
6 full episodes
Episode

11

-

Dudamel Conducts a John Williams Cele...

Gustavo Dudamel and the L.A. Philharmonic celebrate composer John Williams.

Episode

10

-

Boston Symphony Orchestra: Andris Nel...

Boston Symphony Orchestra: Andris Nelsons' Concert

Episode

9

-

Twilight: Los Angeles

Episode

8

-

Annie Lennox: Nostalgia Live in Conce...

Annie Lennox: Nostalgia Live in Concert

Episode

7

-

Mark Morris Dance Group: L'Allegro

Performance of Mark Morris Dance Group: L'Allegro

Episode

6

-

La Dolce Vita: The Music of Italian C...

The full program of La Dolce Vita: The Music of Italian Cinema

Episode

5

-

American Voices with Renée Fleming

From the John F. Kennedy Center for the Performing Arts in Washington DC, world-renowned American opera singer Renée Fleming convenes a festival of special guests to join her in celebrating the diverse range of America's vocal artistry.
Season
38
13 full episodes, 1 clip available
Season
36
3 full episodes
Season
31
2 full episodes
Most Popular Great Performances Episodes
Season 42 Episode 19

Hamilton's America

10/21/2016
Great Performances Video Clips & Extras
THE HOLLOW CROWN on GREAT PERFORMANCES | Q&A with Cast and Director | PBS
Clip (02:31)
GREAT PERFORMANCES | Tony Bennett & Lady Gaga Sing "Cheek to Cheek" | PBS
Clip (01:47)
GREAT PERFORMANCES: Tony Bennett & Lady Gaga: Cheek to Cheek LIVE!| Preview | PBS
Clip (00:31)
GREAT PERFORMANCES: Tony Bennett & Lady Gaga: Cheek to Cheek LIVE! | Behind The Scenes | PBS
Clip (00:53)
GREAT PERFORMANCES: Tony Bennett & Lady Gaga: Cheek to Cheek LIVE!! | Song Preview | PBS
Clip (00:48)