Watch H8R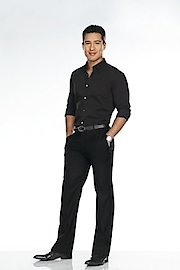 Maksim Chmerkovsky and Mike "The Miz" Mizanin confront their real-life haters.

Kim Kardashian confronts her real-life hater.

Scott Disick and Eva Longoria confront their real-life haters.

Mario Lopez hosts this new reality series where celebrities confront real people who don't like them and try to win them over. In the first episode, Snooki ("Jersey Shore") and Jake Pavelka ("Bachelor") attempt to win over their "haters."
H8R News
Tonight's premiere schedule includes two promising new shows from NBC ("Up All Night" and "Agents"), a CBS favorite ("Survivor: South Pacific"), Tyra Banks' "America's Next Top Model," and Mario Lopez's new show "H8R," guest starring Jersey's own Snooki.