Watch H8R
"H8R" is an American reality television series that takes its name from the shorthand text message for "hater." The premise of the show involved bringing famous celebrities, like Snooki, "The Miz," and Joe Francis, in touch with people that were critical of the celebrity's body of work. The celebrity would then confront the individual in order to change the critic's opinion of the celebrity to a favorable stance.
"H8R" lasted for a single season of six 45 minute long episodes. However, the show's consistently lagging ratings resulted in its cancelled after only four of its episodes made it to air.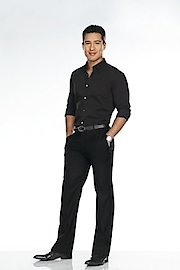 Maksim Chmerkovsky and Mike "The Miz" Mizanin confront their real-life haters.

Kim Kardashian confronts her real-life hater.

Scott Disick and Eva Longoria confront their real-life haters.

Mario Lopez hosts this new reality series where celebrities confront real people who don't like them and try to win them over. In the first episode, Snooki ("Jersey Shore") and Jake Pavelka ("Bachelor") attempt to win over their "haters."
H8R News
Tonight's Fall Premieres: 'H8R,' 'Survivor: South Pacific,''Up All Night,' 'Free Agents'
Last night was sort of the unofficial kickoff of the new fall TV season, with premieres for "90210," "Parenthood" and the new Sarah Michelle Gellar vehicle (x2!) "Ringer." While "Ringer" got mixed reviews and "Parenthood" was damn near slash-your-wrists-depressing, tonight's slate of premieres may prove far more entertaining and uplifting. 8:00 PM H8R (CW) Mario Lopez may have finally been able to transcend his status as the actor who played A.