Watch John Oliver's New York Stand-up Show
Funny on "The Daily Show" and as fill-in for host Jon Stewart when he was taking a hiatus, John Oliver is coming into his own these days. Part of the expanded comic presence comes in the form of "John Oliver's Stand-Up New York Show." Oliver has been hosting the comic free-for-all since January 2010 and it just keeps getting funnier.
Oliver delivers his politically aware comic routine while also presenting some of the best New York comics to a nationwide audience on Comedy Central. The show appears in the same time slot as "The Daily Show" on Fridays. Some of the top emerging New York comics to appear includes Reggie Watts, Paul Tomkins, Pete Holmes and Rory Scovel. Other top comics who have appeared and now are regulars on TV include Deon Cole, Anthony Jeselnik, Nick Kroll and Mary Lynn Rajskub
British charm and political edginess are hallmarks of Oliver and the popular show. The half-hour show features six new episodes in a season generally with three, or four, comics aside from Oliver.
Friday 11:00 PM et/pt on Comedy Central on Comedy Central

4 Seasons,

26

Episodes

January 8, 2010

10

/
Watch Full Episodes of John Oliver's New York Stand-up Show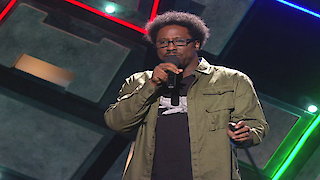 Season 4 Episode 8
Episode 8
Season 4 Episode 7
Episode 7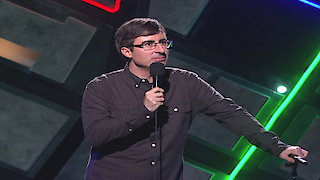 Season 4 Episode 6
Episode 6 (25:01)
Season 4 Episode 5
Episode 5 (24:41)
Season 4 Episode 4
Episode 4 (24:22)
Season 4 Episode 3
Episode 3 (23:46)

John Oliver's New York Stand-up Show

Full Episode Guide
Joe Mande, Jamie Lee, and W. Kamau Bell

Ali Wong, Travon Free, and Paul. F. Tompkins

Ron Funches, Mark Forward, and Dan Soder

Phil Hanley, Brooke Van Poppelen, and Gary Gulman

Morgan Murphy, Seth Herzog, and Rory Scovel

James Adomian, Jessi Klein, and Pete Holmes

Joe Zimmerman, Sara Schaefer, and Tom Lennon

The fourth season opens with Nick Turner, Colin Jost, and Reggie Watts.
Hosted by John Oliver, featuring Dan St. Germain, Adam Lowitt, Andy Zaltzman, and Dana Gould.

Michael Che, Iliza Shlesinger, Hari Kondabolu, and Michael Ian Black.

Mike Lawrence, Andy Zaltzman, Kurt Braunohler, and David O'Doherty

Hosted by Leo Allen, Al Jackson, Sheng Wang, and Marc Maron.

Hosted by Jared Logan, Adam Newman, Emily Heller, and Hannibal Buress.

Hosted by Hari Kondablolu, Mark Normand, Ben Kronberg, and Wyatt Cenac.
If You Like John Oliver's New York Stand-up Show, Then Try...
John Oliver's New York Stand-up Show News