Watch Side Order of Life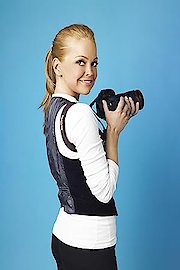 Side Order of Life

Full Episode Guide
Episode 13 - Funeral For A Phone

Jenny learns the mysterious Cell Phone Man's true identity and deals with Ian's looming nuptials. Elsewhere, Rick reveals his feelings to Vivy.

Episode 12 - Nothing Left to Lose

Jenny goes on a date with Brian, believing he is the Cell Phone Man; Rick and Vivy attend a cancer support group together; and Ian flirts with a colleague as his wedding looms.

Jenny's father Richard leaves town. Ian spontaneously proposes to Becca. Vivy and Rick plan a road trip to Mexico to buy her expensive cancer drugs. Jenny overhears a nearby conversation and tracks down a man named Brian Fowler who she thinks could be Cell Phone Man.

Episode 8 - Try To Remember

Episode 7 - When Pigs Fly

Episode 6 - Children and Art

Episode 5 - The Early Bird Catches the Word

Episode 4 - What Price Truth?

Episode 3 - Separation Anxiety

Episode 2 - Whose Sperm Is It Anyway?
If You Like Side Order of Life, Then Try...