Watch Side Order of Life
Side Order of Life is a drama series that first aired in 2007. The series follows a young photographer who has made a pretty good life for herself by a combination of her hard work, creativity, and natural beauty. However, the woman finds that she simply is not happy with her life. The woman decides that the way to solve this problem is to take a good look at her life, and the matter is pressed to the front when her best friend receives a cancer diagnosis. The series Side Order of Life ran for thirteen episodes, and features Marisa Coughlan.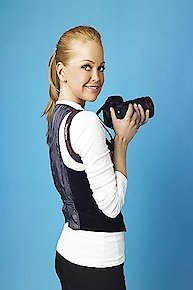 Side Order of Life

Full Episode Guide
Episode

13

-

Funeral For A Phone

Jenny learns the mysterious Cell Phone Man's true identity and deals with Ian's looming nuptials. Elsewhere, Rick reveals his feelings to Vivy.

Episode

12

-

Nothing Left to Lose

Jenny goes on a date with Brian, believing he is the Cell Phone Man; Rick and Vivy attend a cancer support group together; and Ian flirts with a colleague as his wedding looms.

Jenny's father Richard leaves town. Ian spontaneously proposes to Becca. Vivy and Rick plan a road trip to Mexico to buy her expensive cancer drugs. Jenny overhears a nearby conversation and tracks down a man named Brian Fowler who she thinks could be Cell Phone Man.

Episode

8

-

Try To Remember

Episode

7

-

When Pigs Fly

Episode

6

-

Children and Art

Episode

5

-

The Early Bird Catches the Word

Episode

4

-

What Price Truth?

Episode

3

-

Separation Anxiety

Episode

2

-

Whose Sperm Is It Anyway?
If You Like Side Order of Life, Then Try...