Watch State of Mind
Series Length:
1 Season,

8

Episodes
Schedule:
Sundays at 8:00 pm on Lifetime on Lifetime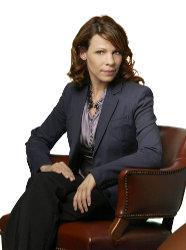 State of Mind

Full Episode Guide
James is the one to face his father- he is kicked out of his retirement home for being a nonpaying annoyance. Barry takes on a paralegal from Cordelia's Sunlight Program. Ann's divorce comes through, but she gets some shocking news along with it. Series finale.

Episode 7 - O Rose, Thou Art Sick

Ann turns to Phil for comfort when her sister visits unexpectedly; Taj agrees to family counseling for his daughter's sake; and James works with a boy who won't speak.

Episode 6 - In Bocca Al Lupo

Ann contemplates motherhood when a friend asks her to take custody of his daughter if anything should happen to him. Meanwhile, a patient of Cordelia's steps over the line.

Episode 5 - Helpy Helperpants

Ann suspects Taj's teen daughter has an eating disorder; Barry becomes involved in a custody battle between lesbian parents; and Fred uses the office as a ballroom-dancing studio after hours.

Episode 4 - Passion Fishing

Episode 2 - Between Here and There
If You Like State of Mind, Then Try...