Watch Under the Hammer
Mystery, romance and intrigue is all included in Under the Hammer.
1 Season,

7

Episodes - Canceled/Ended

9/10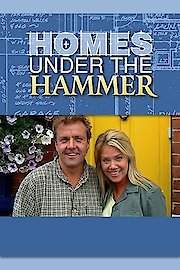 Under the Hammer

Full Episode Guide
Episode 7 - Treasure Trove

Episode 6 - The Specter at the Feast

A lost manuscript containing an unpublished story from Charles Dickens presents a tantalizing prospect, but it might be too good to be true. When the manuscript is stolen, Ben finds himself the prime suspect, with much more than his reputation at stake.

A bidder at Klinsky's New York branch mysteriously dies, and Ben suspects that a rare Titian masterwork has something to do with it. After making some unexpected discoveries, Ben must make a choice between what's best for his career and his conscience.

Episode 4 - The Jolly Joker

Episode 3 - The Virgin of Vitebsk

Episode 2 - Wonders in the Deep

Episode 1 - The Fatal Attribution
If You Like Under the Hammer, Then Try...